British actress Carey Mulligan is the front-runner to play Hillary Rodham Clinton in a new biopic of the former New York Senator and US Secretary of State.
The Hollywood Reporter says Scarlett Jonansson, Jessica Chastain and Emma Stone have all been linked to the part but that The Great Gatsby actress is the producers' top choice to play a young Clinton in Rodham.
Rodham is being developed by Temple Hill and The Arlook Group.
The report says the actress is due to meet with director James Ponsoldt to discuss the project. The drama will focus on Clinton as a young lawyer on the committee involved in the impeachment of US President Richard Nixon.
The script has been written by Young Il Kim. Mulligan can currently be seen playing Daisy Buchanan in The Great Gatsby opposite Leonardo diCaprio.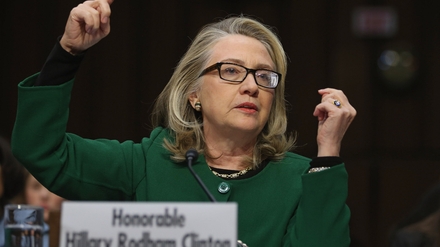 Biopic to focus on Hillary Rodham Clinton's early career