The latest contestant to be fired by Alan Sugar on The Apprentice has said they would blow their boardroom rival "out of the water" in the real world.
Warning: spoiler alert!
Rebecca Slater of the losing Team Evolve is the sixth candidate to be fired on this year's show and hit out at teammate Luisa Zissman after receiving her marching orders.
Slater said: "I'm an incredibly polite person which doesn't do you any favours in the boardroom.
"I'm the sort of person who will wait to be spoken to or wait for a natural pause in the conversation and often there wasn't one with all the arguments going on."
She said of Zissman: "In the real world I'd blow her out of the water - but in the process you're having to keep people on-side who you wouldn't necessarily work with in everyday life.
"In the boardroom she was argumentative and challenging. She's got a big ego."
Slater continued: "Luisa is in her own little bubble and that's fine. Good luck to her.
"But I'm not sure how successful she'd be in your normal working environment. I've certainly never come across those types of people in my working life and they wouldn't be able to behave in that way.
"It's not just Luisa anyway, a few of the other female candidates were challenging. Particularly Leah (Totton) and Uzma (Yakoob)."
Slater tipped Myles Mordaunt to win the show.
"I think he holds himself very well, I think he behaves in a professional manner and he's all the things you'd look for in an entrepreneur or a businessperson," she said.
"I think he'd be really good for Lord Sugar to work with."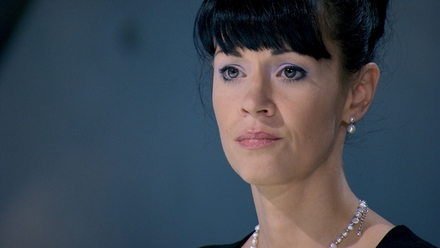 Rebecca Slater - Show's over