David Beckham says wife Victoria Beckham "is just as beautiful today" as she was when they met 16 years ago.
He told French news channel TF1: ''I was playing with Manchester United against Chelsea in London, and she came down with my manager. I was very shy so I introduced myself and left."
Beckham continued: ''I kind of was disappointed that I didn't talk to her a bit more, but then the next week she came back for another game, then it was my chance and I got her number.
''Victoria's still just as beautiful today, I'm not sure that's the case with me!''
Beckham said that finding out Victoria was pregnant for the first time was the best moment of his life: ''Finding out that you're going to become a dad, it's the most amazing thing you can ever feel. Nothing gets better than that, to see something you've created as a couple.''
Beckham said that he is extremely protective of his little girl Harper, joking: ''Absolutely not - she's not going out. She's gonna be like Rapunzel, she's gonna be up in the tower!
''To have a daughter is a whole different thing. I'm not saying I love my daughter more, but the boys are independent and autonomous. But a little girl, she wants her daddy, she wants her brothers to notice her, she wants her mother to look after her; it's a whole different thing.''
Beckham and wife Victoria have four children: sons Brooklyn, 14; Romeo, 10; and Cruz, eight; and 22-month-old Harper.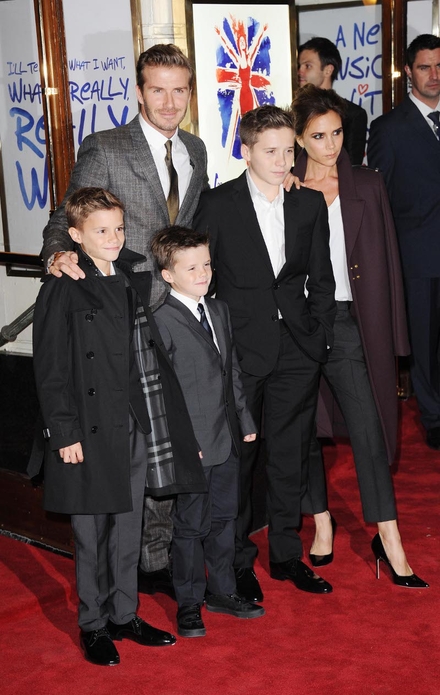 David Beckham has said that his wife Victoria is "just as beautiful" to him as she was when they first met 16 years ago.