The Fall (9.35pm, RTÉ One)
It's the penultimate episode of season one for this occasionally uncomfortable drama starring Gillian Anderson, which has already been given the green light for a second run. Eastwood's investigation into Olson's murder throws up some uncomfortable truths for Burns. Gibson, feeling under increasing pressure, revisits the Sarah Kay crime scene with Reed Smith, where they discover a potential new lead. Meanwhile, Spector comes under scrutiny from another source when his boss questions him about his visit to Liz Tyler.
Case Histories (8.30pm, BBC One)
Third and final episode of the second season – which is a pity, as this is good stuff. This week, Jackson helps a teenage boy understand how his mother really died. Aiden Kelso is not convinced by the deathbed confession of the serial killer convicted of murdering his mother and calls on the PI to uncover the truth. Meanwhile, just as Jackson and Louise seem to be getting back on track as friends, love and work create conflict between them.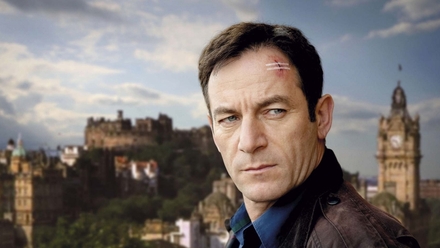 Jo (9.00pm, Fox)
Jean Reno and Orla Brady star in this Paris-based cop show. Mountaineer Bernard Lang is discovered dead and still in his climbing gear at the Obelisk of Luxor in the Place de la Concorde. Fascinated by the structure and its history, Jo knows that the monument is a great vantage point for the surrounding area, including the suites at the Hotel de Crillon. He suspects the fatality may be linked to a young woman who was cheating on her husband.