A brand new spy drama, The Americans, kicks off on RTÉ Two tonight and it's the last episode of The Zoo - hasn't the season flown? Very interesting Doc, Human Swarm on Channel 4 too.
The Americans (9.30pm, RTÉ Two)
There's a brand-new drama kicking off on RTÉ Two tonight starring Waitress and Felicity actress Keri Russell and Brothers and Sisters' Matthew Rhys. The duo play a married couple, Philip and Elizabeth, with kids who are also KGB spies living in Washington DC in her period after Ronald Reagan was elected in the early 1980s. Their children, 13-year-old Paige and 10-year-old Henry have no idea about their parents chosen career or the fact that they were brought together through an arranged marriage. Luckily for everyone, their relationship has become more genuine and passionate over the years. Tonight their mission is to kidnap a rogue KGB agent who has defected. Glued already.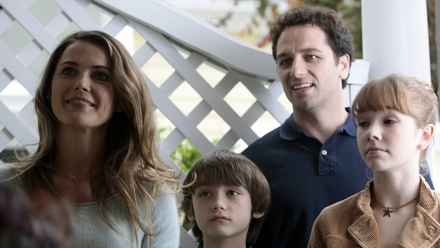 The Zoo (7pm, RTÉ One)
From the launch of one season, to the end of another… hard to believe but it's the end of another season of The Zoo. It's been brilliant and it ain't over yet as Ciaran and all the team watch Kafi, the orphaned gorilla, take her first steps in the rainforest with her new family. After the months of hand-rearing, it's nail biting for them as they watch on to see if she's accepted by the others. That's not the only introduction taking place this evening as Garth and Louise watch Humboldt, whom they have hand-reared since he was a chick. Meanwhile Brendan is continuing his journey through the rainforests of Bomeo where he fulfils a lifetime ambition by meeting wild orang-utans.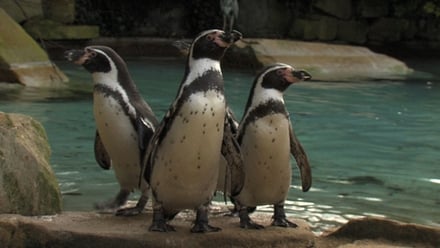 Human Swarm (9pm, Channel 4)
Talk about food for thought, this sounds brilliant – Big Brother really is watching us. In this eye-opening documentary TV presenter Jimmy Doherty reveals how we leave a trail of data behind us throughout our online lives. We may think that we're individuals but apparently we move virtually like a herd of animals! The data adds up with the result being that scientists are able to monitor, predict and manipulate our actions. See tonight what trends we're starting, without even knowing how.