Ireland's Colin Farrell and Chris O'Dowd join an impressive voice cast which includes Christoph Waltz, Jason Sudeikis and Beyoncé in this charming and visually arresting 3D animated tale of good versus evil on a miniature scale.
M.K. (Seyfried) finds herself unexpectedly living with her eccentric professor father (Sudeikis) after the death of her mother. The professor is a little distracted from the real world and is obsessed with the idea that there are small creatures living an independent existence in the woods surrounding his crumbling home.
The expected father/daughter clash ensues. But guess what? The professor was right, which M.K. finds out when she is shrunk down in dramatic fashion on the day when all-out war erupts between the Leaf Men, who protect Mother Nature and the forest, and the evil Boggans.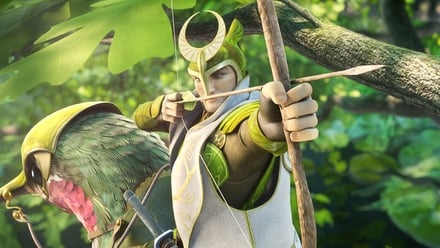 The day in question is the one when Queen Tara (as a voice actress, Beyoncé makes a wonderful singer) selects her successor from the new buds. But Mandrake (Waltz), leader of the Boggans, is determined to rain on her parade and he does so with devastating effects for the forest.
Enter M.K. at the crucial moment and she finds herself protecting the successor with the help of Farrell's Ronin (in very serious mode here) and the gobby Nod (Hutcherson). Will this unlikely crew be able to save the forest and see Tara's successor crowned? And will M.K. come to appreciate her father and all his eccentricities?
Comic relief is provided here by a slug-snail duo played by Aziz Ansari and the instantly recognisable Chris O'Dowd with the pair stealing the show. And we even get a song and dance routine thrown in for good measure from Nim Galuu, voiced by Steven Tyler.
There is plenty to admire and the three under-eights who accompanied me loved the quirky characters, the look of the thing and the story and are still talking about it.
One for the kids, but I defy the adults not to be charmed and entertained also.
4/5