Drew Barrymore has said that she and her Charlie's Angles co-star Cameron Diaz are more like sisters than friends.
In an interview with American Life and Style magazine, Barrymore said: "She's my sister [and] we go out and have crazy adventures."
The 38-year-old said of Diaz: "Most people don't know this, but she's very edgy!"
Barrymore was 14-year-old and Diaz was 16-year-old when they first became friends as teens growing up in Los Angeles.
Diaz was also by Barrymore's side when she married third husband, art-dealer Will Kopelman in 2012.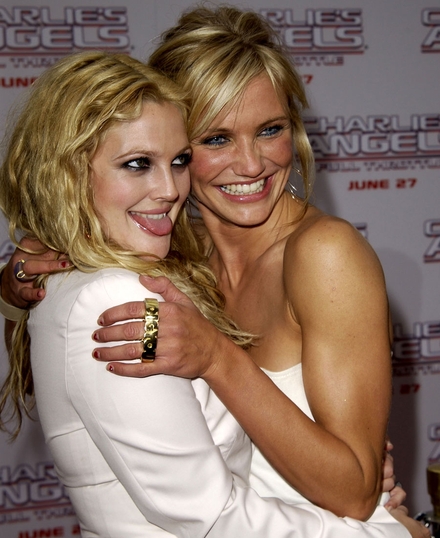 Drew and Diaz pictured during promoting Charlie's Angels 2 in LA
Asked in the interview what her favourite accessory is, she said: "A heart-shaped locket from my husband."
Many can relate to her guilty pleasure: "Carbs, carbs, carbs!"
The fashion item that she can't live without is: "Button-down flannel shirts. They're easy, they're grungy but if worn right they can be more sexy than frumpy."
Find out what Drew's nickname for Cameron is, click here to watch the video - She comes across so well in this interview on American TV show Katie, well worth a click:
RTÉ is not responsible for content on external websites.