The penultimate Scott & Bailey shows up after being postponed from last Thursday, there's a great Parks & Recreation double-bill, and more crime-solving on Castle.
Scott & Bailey (9.00pm, UTV)
Postponed from last Thursday due to football coverage, this penultimate episode sees Rachel (Suranne Jones) offended - after having dragged Kevin (Ben Batt) back to Janet's (Lesley Sharp) house - when Janet bursts into her room and tells them both to leave. In her drunken state, Rachel is unable to compute the outpouring of anger that Janet launches at her. She is also unprepared for Kev's belief that this is the start of a beautiful thing – Kevin and Rachel against the world.
Parks & Recreation (10.00pm, BBC 4)
On at the same time as the stylish Mad Men (Sky Atlantic), where things are falling apart, this week's Parks & Rec double bill opens with Leslie getting very annoyed when her boss Ron Swanson is made Pawnee's Woman of the Year. It's one thing that a man won – but how did she not get it? Later, Leslie forms a task force to hunt a troublesome possum known as Fairway Frank after it bites the mayor's dog on a golf course.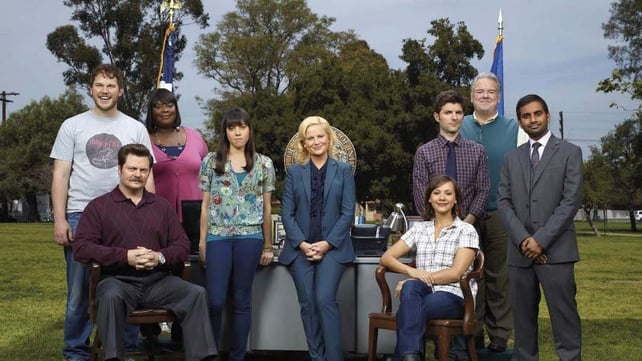 Castle (11.35pm, RTÉ One)
Here's another late-night Manhattan murder mystery for Rick Castle and Kate Beckett to solve in this quirky procedural. Rick's plans for a romantic weekend away with Kate are ruined when a dying man stumbles into his garden and falls into the pool. Investigations lead to a drug syndicate smuggling a toxic substance out of the Hamptons. Meanwhile, Ryan discovers the duo's secret relationship courtesy of a babbling suspect. As usual, the show stars Nathan Fillion, Stana Katic and Seamus Dever.