It was a disappointing result for Ryan Dolan and team Ireland last night at the Eurovision in Malmo, but gracious in defeat, Ryan reckons "the best song won".
As Ryan Dolan packs his bags to head home to Ireland he took the time to take a call from RTÉ Ten's Suzanne Byrne to tell us how he is feeling after the shock Eurovision result last night.
Everyone is shocked Only Love Survives scored just 5 points and Ireland came last – how are you feeling about it all today?
You know what - I'm feeling great. I really enjoyed last night and I had a great time. It's a pity the result couldn't have been better but that's the way it goes.
Where you shocked yourself with the result?
Yes I guess I was shocked. I was expecting to do a bit better than that because the reviews I have been getting for the song over here have been great and the crowds were really enjoying the performance, so I do think it is strange we came last. The track has charted in 17 different countries today and I don't understand it at all. Even comparing it to some of the other songs it's coming third and fourth on the charts compared to the other Eurovision songs, so it is a strange result. But that is the way it goes and I am just glad I got the opportunity. The whole process has done for me what I wanted it to do, it's helped to get me out there and it has helped my album, which was released on Monday. I am disappointed, but I won't let it bother me too much.
Do you think it's down to neighbours voting for neighbours why we didn't score very highly?
I really don't have a clue what way it works. I know a lot of the other countries vote for their neighbours but it's really hard to understand what way it works. Maybe it is a different type of audience to the people who are actually buying the music.
You tipped the Danish entry before you left Ireland, so you probably weren't too surprised it won?
No, not surprised at all. I really loved the Danish song and the performance was fantastic. Emmelie is a really lovely girl, I met her during the week and she is really nice, I am glad she won it. The best song won.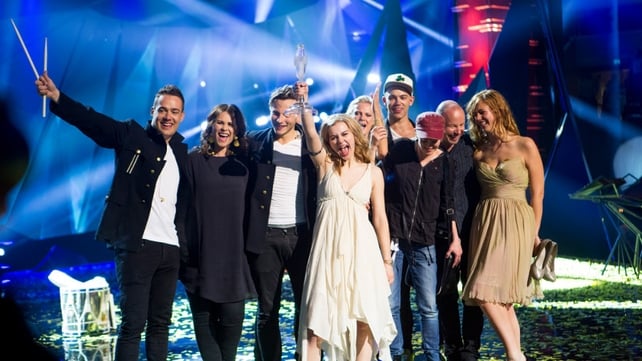 If you could have given 12 points to anyone who would it have been?
Denmark, Sweden, Russia or Belgium, I would have had to split it between those four.
What was the atmosphere like in Malmo last night – did you enjoy your performance?
It was an amazing feeling at the opening when we walked on stage behind the Irish flag, and I enjoyed every second of the performance. When we came off stage we were really happy with how everything went. And we were really proud that we had done our best. It has been a great few weeks over here. I've had the best time of my life.
What have been your highlights of your time in Sweden?
It's probably being on that stage – it's a great feeling performing in front of a live audience. I've made so many new friends over here and even the whole Irish team, we've got really close. We went out last night and had a great time. I have sort of been behaving myself these last few weeks preparing for last night, but I said to myself, whatever way it goes I am going out to enjoy myself, so I did! It was a late one and I think we all deserved it!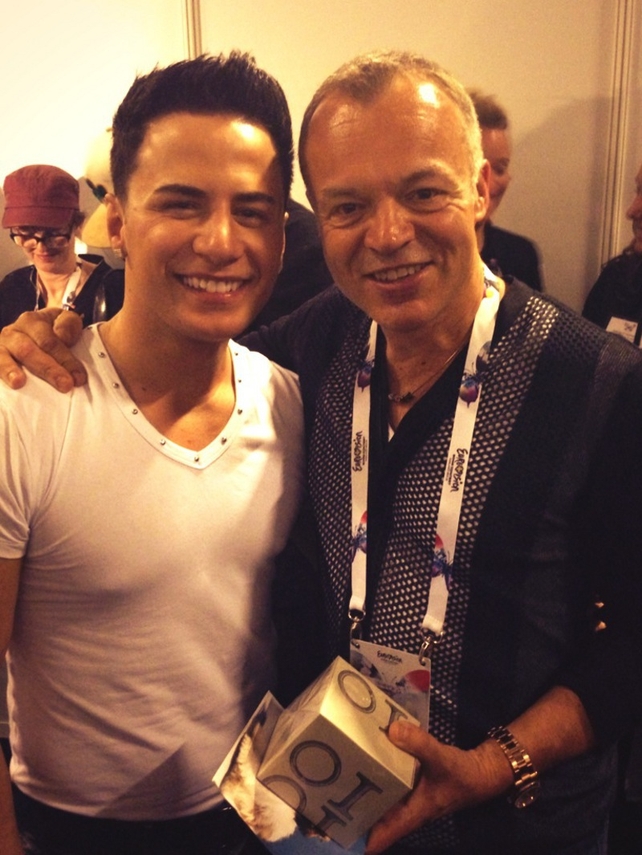 There's a great picture of you and Graham Norton from last night, what did he think of Only Love Survives?
Yeah, meeting Graham was great; I am a big fan of his. He even told me that he was really shocked as well with the result, he couldn't believe it. He was very nice and a big fan of the song.
We're hearing that you've been approached by some record labels, what can you tell us?
Yes, that's true. I have been chatting to a few record labels, in particular Universal in Russia. They are looking to release my new album Frequency in Russia and in 11 other countries, which is really exciting. And also Universal in the UK as well have been on to me, so the next few weeks is going to be really exciting to see what road we decide to go down. And there are lots of gigs coming at home and all over Europe as well.
Tell us about Frequency, what kind of music features on it?
It's an album of up-tempo songs, with a lot of dance tracks. I am really happy with how well it is doing in the Irish and European charts. I can't wait to perform the other tracks live. It was a big thing for me, I really wanted to have an album released for the Eurovision, it was an opportunity I couldn't miss. It was a rush to finish it, but I am really happy with how it turned out.
What's the plan for the next couple of weeks?
I am coming home tonight and will stay in Dublin as I have a lot of interviews to do in the morning and then back home for a few days to chill out. After that the gigs start, lots in Ireland over the summer and Europe.
How can we find out more?
Check out Twitter @ryandolanmusic Facebook facebook.com/mrryandolan and my website www.ryandolanofficial.com