Another cracking week of telly-watching lies ahead as The Good Wife returns to RTÉ One, Modern Family and The Fall continue, Doctor Who and Grey's Anatomy reach thrilling season finales, and Case Histories is back for a second run.
Pick of the week
The Good Wife (Thursday, RTÉ One)
Season four of the best show on TV begins – and anyone who hasn't seen it already elsewhere is really in for a treat. This season is fantastic, from start to finish, with the magnificent cast - Julianna Margulies, Christine Baranski , Josh Charles, Archie Panjabi etc - all pulling their weight in the most delightful of ways.
For starters, Alicia goes on the offensive when Zach is targeted by an overzealous state trooper. Meanwhile, after her estranged husband tracked her down in last season's finale, Kalinda decides to stand her ground rather than continue hiding, and Diane and Will delve into the firm's financial problems. The great guest stars have always been a feature of this show, and season four's no different. To get the ball rolling, Kristin Chenoweth guest stars as political reporter Peggy Byrne, the great Nathan Lane guest stars as Clarke Hayden, the firm's appointed trustee and Marc Warren guest stars as Nick, Kalinda's ex-husband.
Star of the week
Jason Isaacs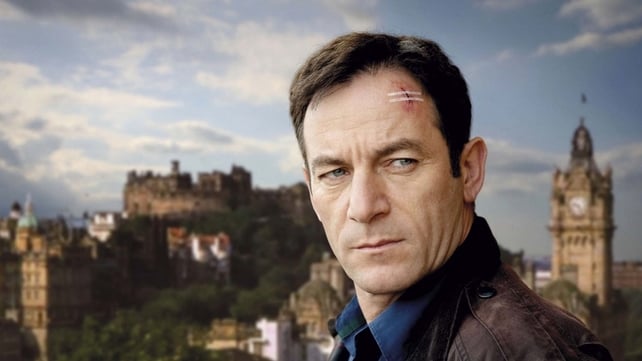 Case Histories (Sunday, BBC One)
Jason Isaacs can do no wrong in my eyes (with the possible exception of the long-haired wig he wore as in the Harry Potter movies). The Liverpudlian actor has impressed all throughout his career, ranging from British TV to Hollywood, before reaching a peak in 2008 with his spooky portrayal of Harry C Corbett in BBC 4's The Curse of Steptoe. Probably best-known for his role as as Lucius Malfoy in the Harry Potter film series, he was also superb in US cable drama Brotherhood. Recently he starred in the fascinating NBC drama Awake, but this week he returns to the BBC for the second run of Case Histories.
Last year's first season was a joy from start to finish and Isaacs stars as Brodie, a complicated and compulsive Edinburgh-based private detective. In this opening episode, Victoria Wood plays a retired policewoman who finds herself on the wrong side of the law. As for Jackson, he's back in Edinburgh after a child-snatching job in Munich, and struggles with guilt about whether or not he returned the child to the right parent.
Starting this week
Once Upon a Time (Saturday, RTÉ One)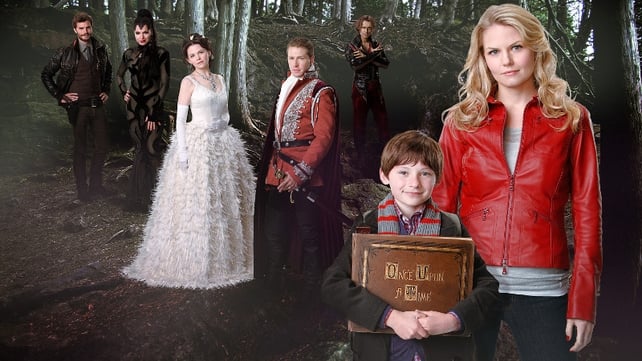 This bizarre and oddly compelling series about a modern US town filled with fairytale figures unaware of their past returns for a second season. Following the first season finale, where the townsfolk suddenly and collectively realised who they are, Emma leads her newfound allies in an attempt to move past the consequences of magic in the Real World. Meanwhile, Rumplestiltskin continues to fight Regina in a struggle for power. And in the fairytale world, Princess Aurora is woken up by her betrothed Prince Phillip, but Phillip and his warrior companion Mulan must face a deadly wraith.
Also starting this week:
The Family Project (Monday, RTÉ One)
Six well-known and inspirational people team-up with six very different families who are struggling with life challenges.
Jo (Sunday, Fox)
Jean Reno and Orla Brady star in this Paris-based cop drama about a hardnut cop, his rookie new partner and their female boss who has a history with Mr Hardnut.
Ending this week
Doctor Who (Saturday, BBC One)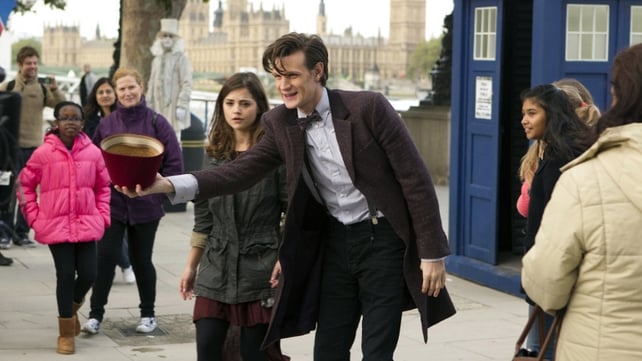 This one hasn't been the best of runs for the oul' Doctor – but they've promised to end with the mother and father of a bang. Clara is summoned to an impossible conference call, alerting her that the deadly Whisper Men are closing in on Vastra, Jenny and Strax. Someone is kidnapping the Doctor's friends, leading him toward the one place in all of time and space that he should never go. It's a deadly trap that threatens to unravel his past, present and future . . .
Also ending this week:
Grey's Anatomy (Wednesday, Sky Living)
Season nine comes to a close with a storm – just as Meredith is due to give birth. We certainly don't want to spoil things for you, but fans know that creator Shonda Rhimes loves a spectacular finale, and this one promises to be no different. Tissues at the ready . . .
Scott & Bailey (Thursday, UTV)
It takes a call from MIT Command, alerting the team to Gill's disappearance to galvanise Scott and Bailey.
Drama of the week
The Fall (Sunday, RTÉ One/Monday, BBC Two)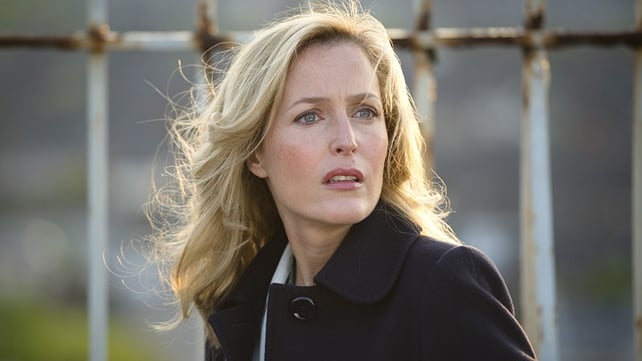 If last week's opener is anything to go by, this could be one of the TV highlights of the year. Former X-Files' star Gillian Anderson's the obvious magnet as Met Cop Stella Gibson, but makes The Fall compelling is the writing ofAllan Cubitt, whose CV includes The Runaway, Murphy's Law and Prime Suspect. Tonight, as the murder investigation continues, Gibson's worst fears are realised as Spector's murder spree in Belfast continues and a reckless decision has Gibson facing some very real consequences.
Comedy of the week
Modern Family (Friday, Sky 1)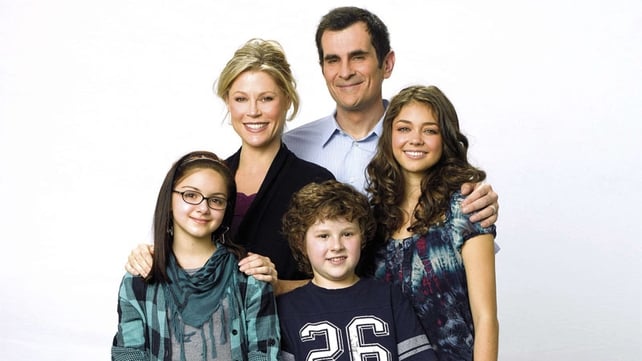 This show continues to maintain a ridiculously high standard. This week, Claire checks into hospital to have an angiogram, only to receive an unexpected (and frightening) glimpse of the future. Plus, Mitch, Cam and Gloria decide to take Lily to a Vietnamese restaurant to expose her to her Asian roots, while Jay struggles to put his reservations to one side when he accompanies Manny on a tour of a prospective private school.
Documentary of the week
Eddie Izzard's Mandela Marathon (Thursday, Sky 1)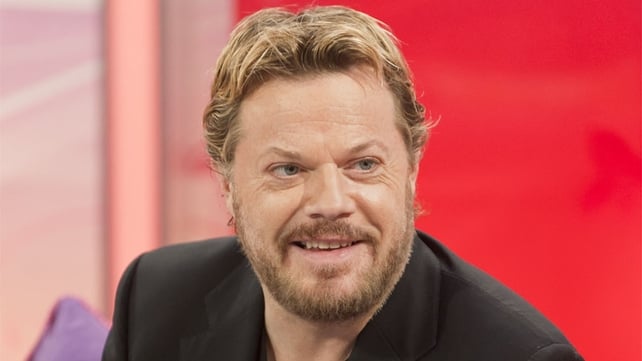 Actor and comedian Eddie Izzard signs up for an almighty challenge in this two-part documentary, attempting to complete 27 marathons across South Africa in 27 days, each race in commemoration of the 27 years that Nelson Mandela spent incarcerated in prison. The tall task begins appropriately enough in Mandela's birthplace of Mvezo, There is no easing-in as rough, rocky terrain takes its toll on Izzard. Cheered on by locals, he chugs on and by the episode's end has made it to Sharpeville where, in 1960, 69 unarmed apartheid protesters were shot dead by the police, triggering a turnaround in Mandela's political strategy. But even at this early stage, unforeseen circumstances will soon become a cause of concern for Eddie Izzard.