Emma Watson pulled out all the stops for the premiere of her latest film The Bling Ring in Cannes yesterday (May 16).
The actress chose a monochrome Chanel gown to walk the red carpet in, which featured a sequinned bodice with a sweetheart neckline and cut-out detailing on the back.
She added a touch of bling to the look with three sparkling cuffs decorating her ears.
Watson posed on the red carpet with her co-stars, Katie Chang, Taissa Farmiga and Claire Julien, as well as the film's director Sophia Coppola.
Julien opted for a simple blush coloured strapless frock, while Famiga wore her own black and white lace dress which skimmed the carpet. Chang also impressed in a white evening gown with black detailing at the waist.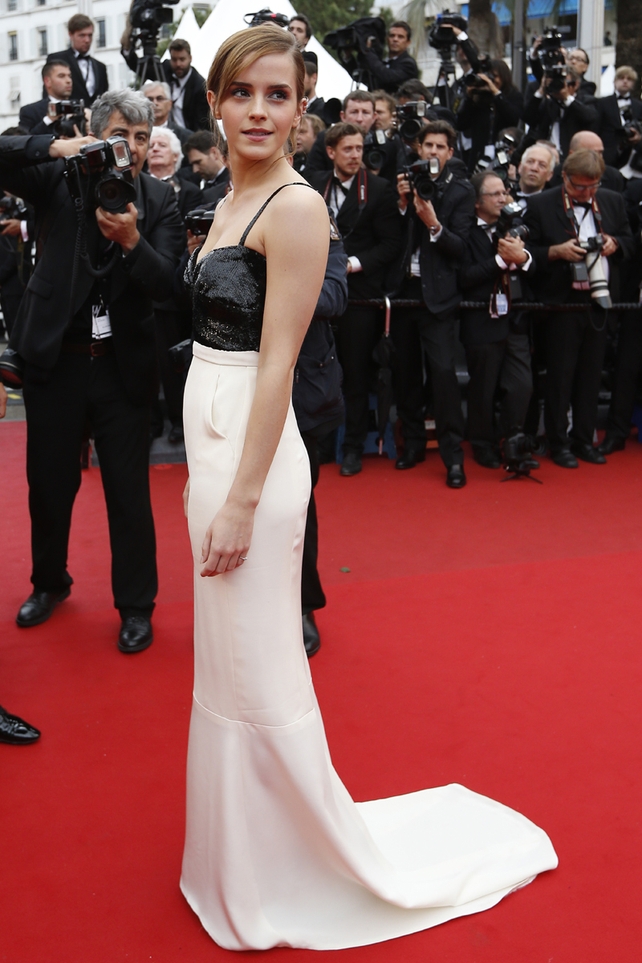 Watson in Chanel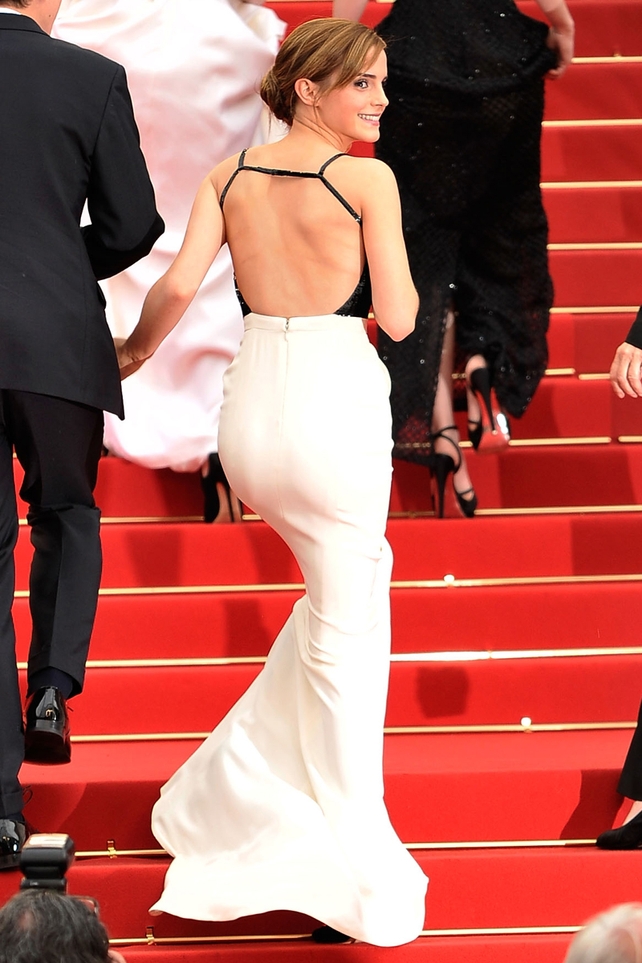 The monochrome number featured cut-out detailing at the back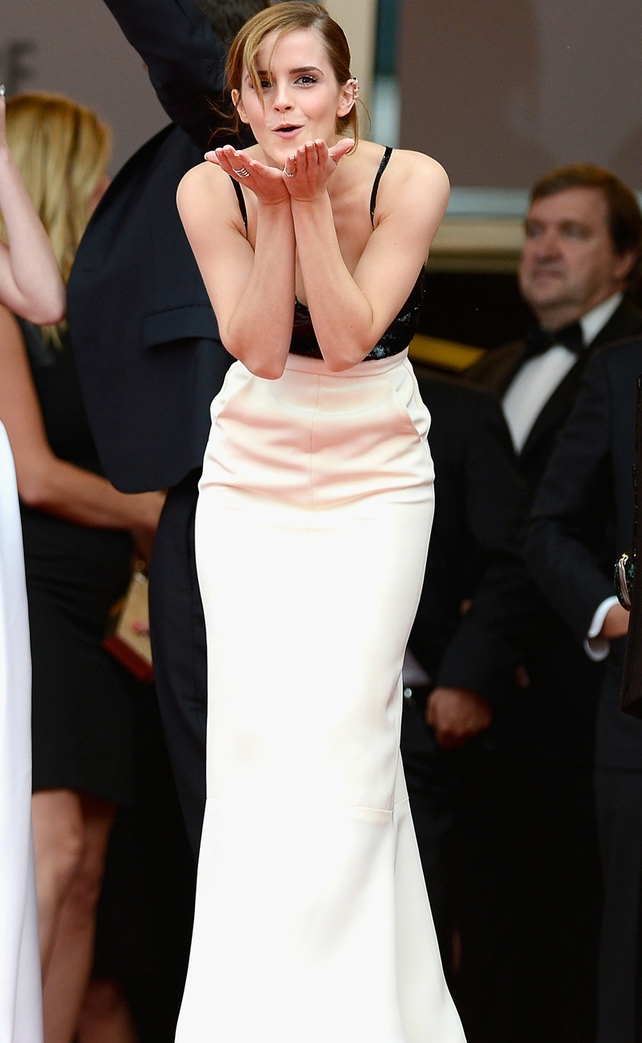 Watson appeared in high spirits as she posed for photographers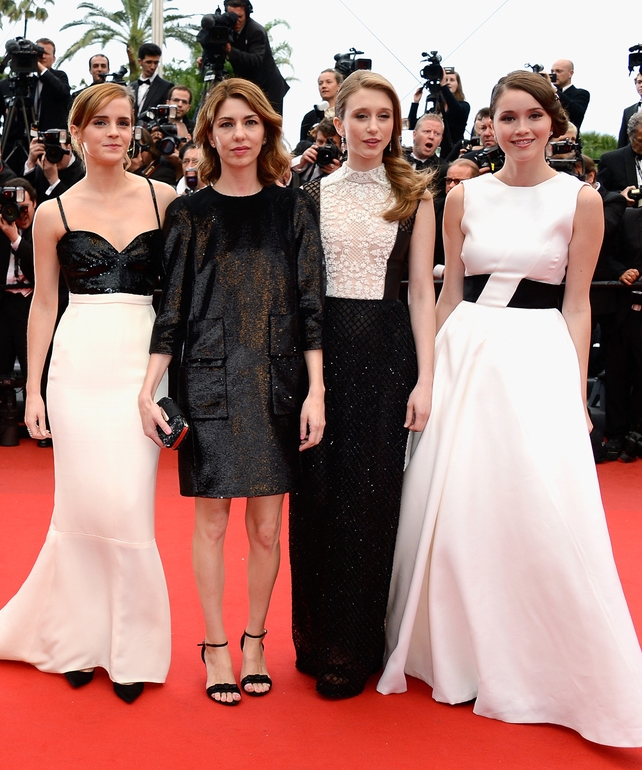 Watson with director Sophia Coppola and co-stars Taissa Farmiga and Katie Chang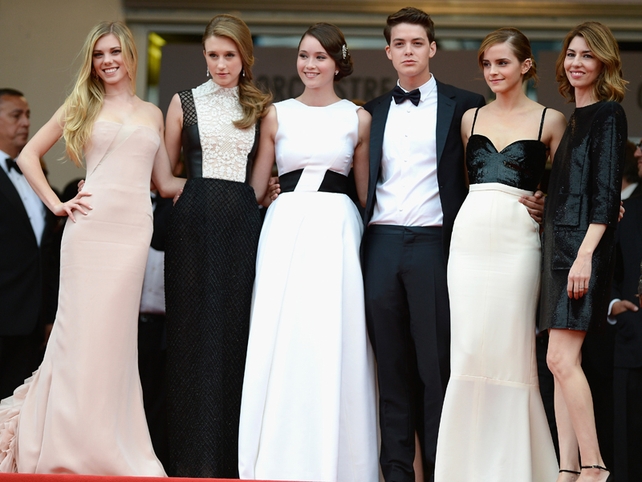 L-R: Claire Julien, Taissa Fariga, Katie Chang, Israel Broussard, Emma Watson and Sophia Coppola