Coronation Street's Cherylee Houston has talked about the devastation that her character, Izzy, may go through if she finds out about her boyfriend's betrayal.
Viewers this week will see the fall-out from Gary's (Mikey North) attempted move on Tina McIntyre (Michelle Keegan) last night, who is acting as a surrogate mother for the couple's baby.
Though viewers are still in the dark about whether Izzy will find out about Gary's attempted kiss, Houston spoke to Radio Times, saying "[Izzy would] be absolutely devastated".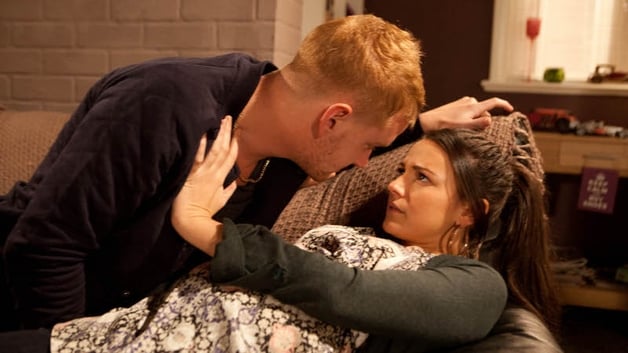 Gary makes a move on an unsuspecting Tina
"It would almost be another punch in the stomach," she continued. "Not only can Izzy not carry her own baby, but her partner's also turned away from her".
"For her to discover he has feelings for Tina, who is doing the most intimate thing for them as a couple, would just be devastating."
When asked if her character would be hurt more by Tina or Gary, Houston explained: "I don't know. It would hurt her deeply. It would be a trust issue, I think. She's fair-minded so I don't think she'd hold it against Tina because she had said no to Gary. She's not a girl who's jealous of other girls irrationally".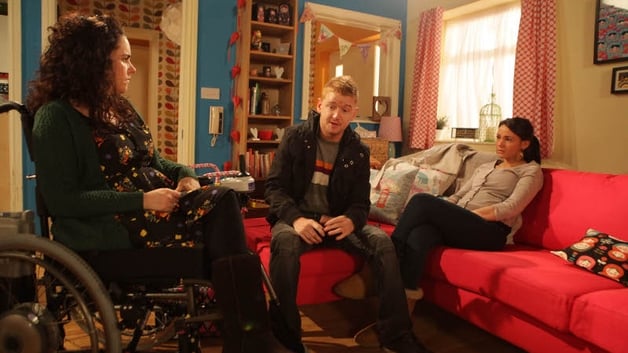 Izzy, Gary and Tina are going through this pregnancy together
Viewers have watched the couple go through the pain of knowing they cannot carry their own baby, while Gary has grown closer to Tina and developed feelings for her after agreeing to carry their baby for a sum of money.
Houston says "Izzy takes no prisoners where Gary's concerned and is capable of reigning him in", adding that it's an enjoyable part to play in this particular storyline.