It was actress Olivia Colman's night at the Baftas yesterday as she picked up two acting awards. She won the supporting actress award for her role as the mother of a murdered son in Accused (Mo's Story) and won for female in a comedy for her role in Olympic satire Twenty Twelve.
After picking up the comedy award for Twenty Twelve she said "I'm not even the funniest one in our own programme." Speaking afterwards she said: "I'm a bit doomed now, I'm never going to work again."
Eastenders picked up the award for soap and continuing drama last night beating out rival Coronation Street while the show's host Graham Norton won for the best Entertainment show.
The Best drama series was awarded to Last Tango In Halifax with star Anne Reid commenting "I am so happy the BBC has decided to do love stories about people who are over 35 because some of us do have quite interesting lives when we get to 70."
Made In Chelsea picked up the award for reality and constructed factual show while Steve Coogan won the award for best male in comedy for his latest turn as Alan Partridge in Welcome To The Places Of My Life.
Michael Palin was honoured last night with the Bafta Fellowship which was presented to him by fellow Monty Python star Terry Jones. Palin said his award was for "thoroughly enjoying myself for the last 48 years and I feel slightly guilty about that."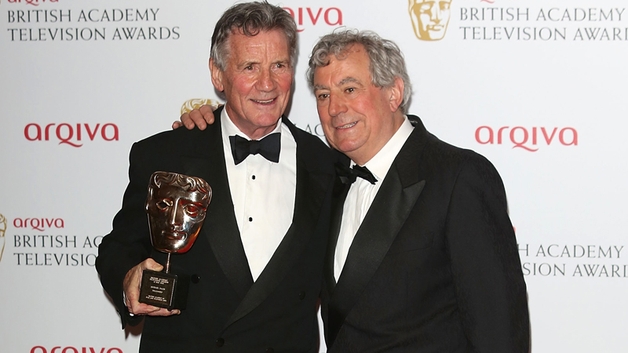 Michael Palin and Terry Jones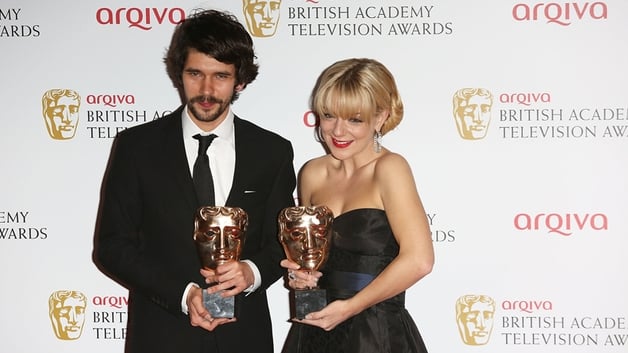 Ben Whishaw and Sheridan Smith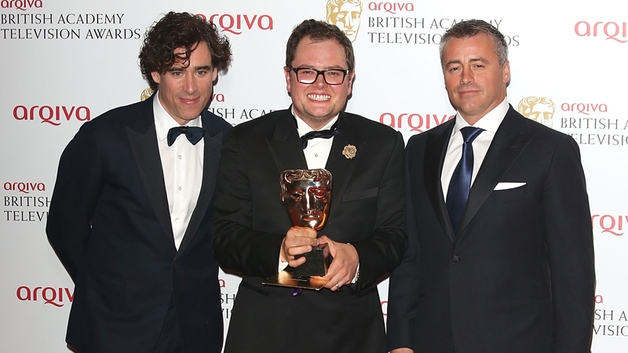 Alan Carr received his award from Stephen Mangan and Matt LeBlanc
Graham Norton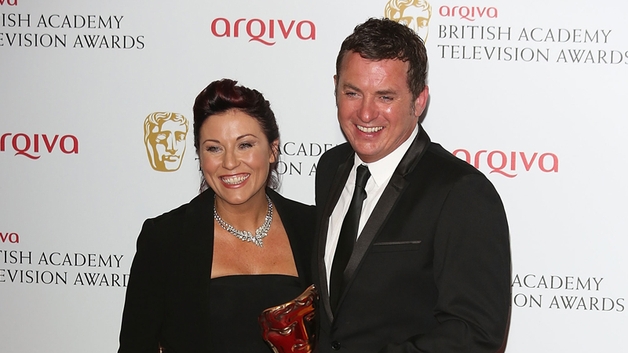 Jessie Wallace and Shane Richie
Full list of winners:
Leading Actor: Ben Whishaw - Richard II (The Hollow Crown)
Leading Actress: Sheridan Smith - Mrs Biggs
Supporting Actor: Simon Russell Beale - Henry IV Part 2(The Hollow Crown)
Supporting Actress: Olivia Colman - Accused (Mo's Story)
Female Performance in a Comedy Programme: Olivia Colman for Twenty Twelve
Male Performance in a Comedy Programme: Steve Coogan for Welcome To The Places Of My Life
Single Drama: Murder
Mini-Series: Room At The Top
Drama Series: Last Tango In Halifax
Soap and Continuing Drama: EastEnders
International: Girls
Factual Series: Our War
Specialist Factual: All In The Best Possible Taste with Grayson Perry
Single Documentary: 7/7: One Day In London
Features: The Great British Bake Off
Reality and Constructed Factual: Made In Chelsea
Current Affairs: The Shame Of The Catholic Church (This World)
News Coverage: Hillsborough - The Truth At Last (Granada Reports)
Sport and Live Event: The London 2012 Paralympic Games
Entertainment Programme: The Graham Norton Show
Comedy Programme: The Revolution Will Be Televised
Situation Comedy: Twenty Twelve
Radio Times Audience Award (voted for by members of the public): Game of Thrones
Entertainment Performance: Alan Carr - Alan Carr: Chatty Man