The mother of The Simpsons creator Matt Groening, Margaret, who was the inspiration for Marge Simpson, has passed away, aged 94.

The news of her death was published in her local newspaper, The Oregonian, which said that she died in her sleep on April 22nd.

A number of Groening's family members and details have featured in the hit TV show, including his mother's maidan name, Wiggum and his father's name, Homer.

His father, Homer Groening, who passed away in 1996, was a World War II veteran and cartoonist.

First broadcast in 1989, The Simpsons is the longest-running animated series on US television and last month Groening confirmed that the show's fictional town of Springfield was based on Springfield, Oregon.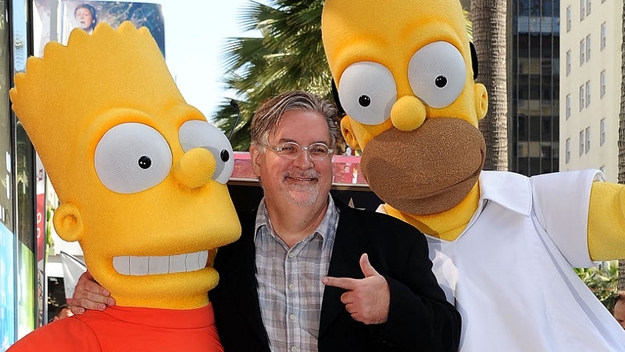 Matt Groening and pals