A group of London drummers got some fright when Helen Mirren, dressed as Queen Elizabeth II, told them to be quiet!

This weekend, Mirren was dressed as the Queen for her role in The Audience when the noise from a passing parade disturbed the performance.

In an interview with the Daily Telegraph, Mirren said: "I'm afraid there were a few 'thespian' words used.

"They got a very stern royal ticking off but I have to say they were very sweet and they stopped immediately.

"I would love to track them down and invite them to see the play. I felt rotten but on the other hand they were destroying our performance so something had to be done.

"The drumming just slowly got louder and louder and then settled right outside the stage door. There was just a thin wall between drumming and the theatre so it was unbelievably loud on stage.

"Paul Ritter and I could hardly hear each other speak and the audience couldn't hear us speak at all."
The organiser of the parade which was promoting a gay and transgender festival, Mark McKenzie added: "She was effing and blinding, it was quite bizarre.

"She told us to... stop', she must have really lost her temper. I said, 'Let's end this now because we can't better that'.

"Not much shocks you on the gay scene. But seeing Helen Mirren dressed as the Queen cussing and swearing and making you stop your parade - that's a new one."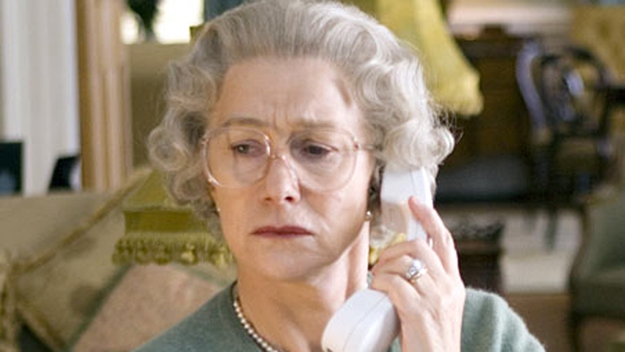 Wouldn't you have loved to have seen Helen Mirren in action with the drummers?