The Cycle Against Suicide charity cycle event, supported by 2fm, ended yesterday with a big celebration for the 4,000 cyclists who participated over the past two weeks.
A sea of orange cyclists, wearing their charity t-shirts, made their way from Dundalk to Dublin for the final leg of their journey yesterday led by 2fm's Colm Hayes, event organizer Jim Breen, model Roz Purcell, sports presenters Brent Pope, musician and The Voice of Ireland coach Niall Breslin.
Speaking at the after party last night at the Radisson Blu Royal Hotel, Golden Lane, 2fm's Hayes said: "The support has been phenomenal, from the cyclists, all the volunteers who have helped out along the way and the Irish public who have cheered us along the roads each day.
"Lifelong friendships have been made, cycling clubs born, and wonderful memories created.
"This is something I, and everyone who has been involved with the Cycle Against Suicide in some way, will never ever forget."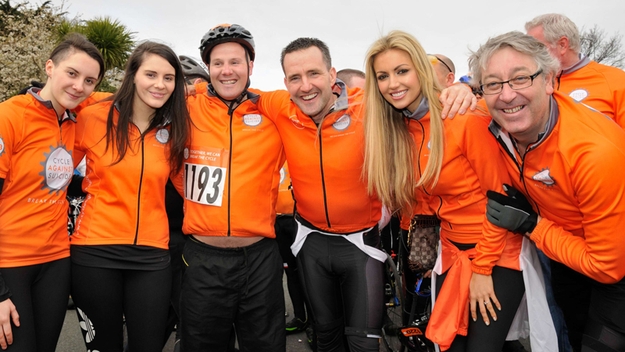 Jim Breen, centre beside Rosanna Davidson, came up with the idea for Cycle Against Suicide
The idea for the campaign came from businessman Jim Breen, following his appearance on RTÉ's The Secret Millionaire where he visited a suicide awareness group.
Commenting last night, Breen said: "Who would have thought that we were going to get 2,500 people cycling on these last two days alone, considering that our original target for the full two weeks was 1,000 people!
"What an incredible show of strength that together, shoulder to shoulder, we can break the cycle of suicide in Ireland.
"The message that it's ok not to feel ok, that it's more than ok to ask for help and that help is available locally, is now very clearly on the radar in Ireland.
"We are changing the way that mental health is perceived within Ireland. This has started - and it will not be stopped."
Bressie added: "The Cycle has had a massive impact on me personally and the positivity surrounding the cycle is immeasurable.
"I have been humbled by the stories my fellow cyclists have shared with me and I have been privileged to be able to tell my story to such receptive audiences. It's time to break the cycle."
Irish model, Purcell, who took part in most of the two week event, added: "I came on board for Cycle Against Suicide thinking of it as a physical challenge, not realising that what we are doing is changing the way a nation is thinking about mental health.
"Together, we are starting to remove the stigma surrounding mental health in Ireland and the Cycle has been an incredible part of that change."
For further information on the Cycle Against Suicide visit here
RTÉ is not responsible for content on external websites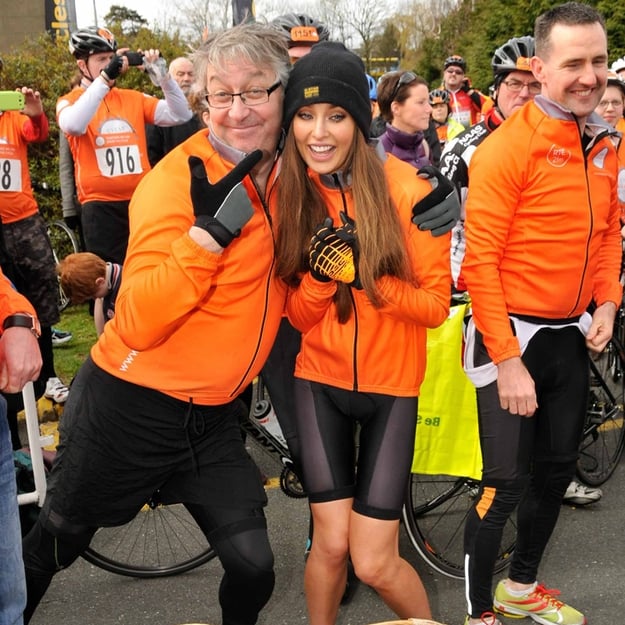 2fm's Colm Hayes with model Roz Purcell - Picture courtesy of Dean Kelly from Picture Boots