Neighbours actress Coco-Jacinta Cherian has filmed her final scenes for the Aussie soap as she bows out of the role of Rani.
Cherian has played teenager Rani Kapoor on the popular soap since early 2012 when the Kapoor family was introduced to Erinsborough.
The young actress tweeted about her final day on set, saying: "Just got so spoilt by the most incredible bunch of people in the world! I love you all so very much and miss you already".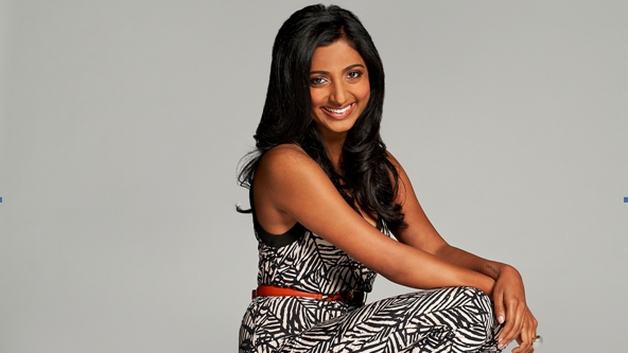 Gooneratne as Rani's mother, Priya
Menik Gooneratne, who played Rani's mother Priya, was killed off the soap earlier this year in the explosion during Toadie and Sonya's wedding. The actress is currently expecting a baby.
Her on-screen husband, Sachin Joab, has also been confirmed to depart from the soap and his role as Rani's father, Ajay.
Neighbours' executive producer Richard Jasek talked to Digital Spy about the young actress' departure, saying: "It's very special when someone joins the Neighbours family as a youngster and then to have the privilege of watching them grow into an extraordinary young adult".
"We have all adored working with Coco and like all our characters, we hope there will be an opportunity with our stories for Rani to make a return visit to Ramsay Street".