Jane Fonda has received conrete imprints outside the TCL Chinese Theatre in Hollywood, and has said "I thought probably I would die and this would never happen".
The 75-year-old two-time Academy Award winner now has her imprints on the iconic Hollywood stretch, right beside those of her father Henry Fonda, who was awarded with his own cement imprints in 1942.
Fonda imprinted her hands, one stretched out and one doing a peace sign, as well as her shoeprints, with a signature and the date written in the wet cement.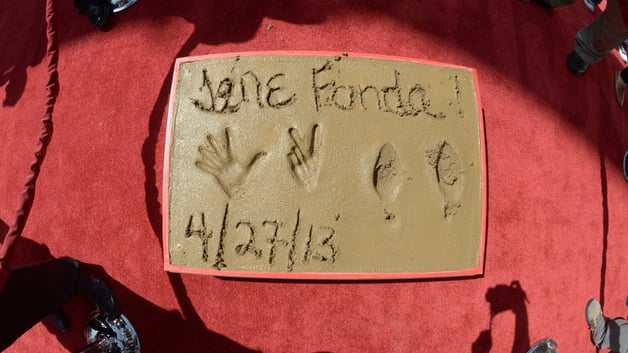 Stars like Maria Shriver, Jim Carrey and Eva Longoria came out to support the actress during her ceremony, as well as her brother Peter Fonda.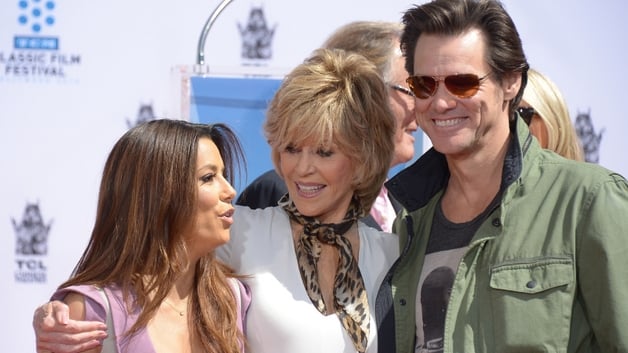 In an interview with AP earlier this week, Fonda said "I am very, very excited. I thought probably I would die and this would never happen. I'm just really thrilled that it actually is happening and not only that, but I get to put my hand and footprints right next to my father... I'm just so happy I'll probably cry".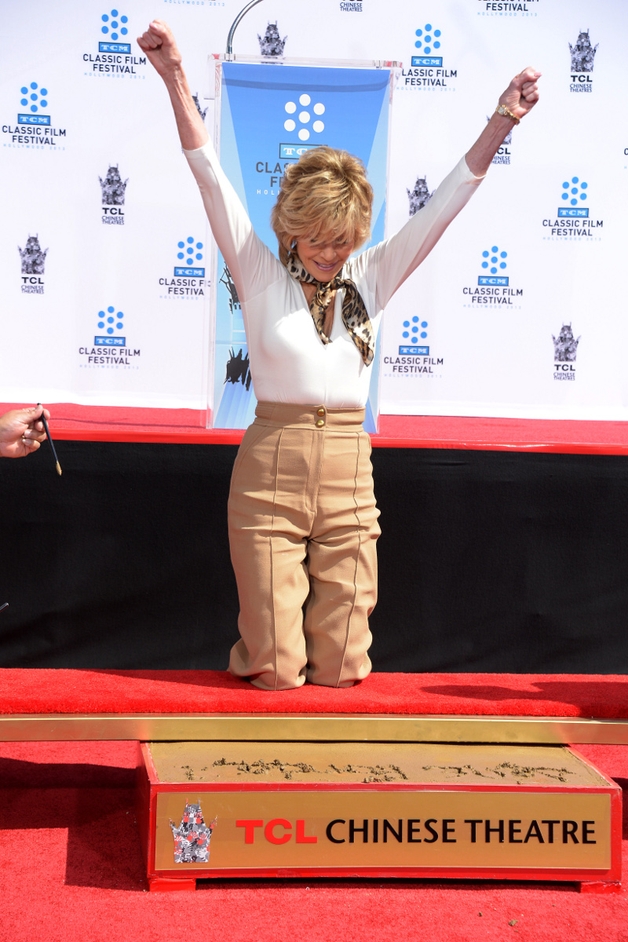 She welcomed the event as "coming at a very happy time in my life, and making it even happier".
Following the ceremony, Fonda led a screening of the Oscar-winning On Golden Pond, the only film she ever made with her actor father. Fonda is the second actor to receive the honour this year, with Robert De Niro marking his imprints in February.