TG4 has taken the main award at the Celtic Media Festival 2013 in Swansea. Rás Tailteann – Rotha an tSaoil took the Spirit of the Festival prze, announced at the closing awards ceremony.

The series had earlier also won the Sports category.

The double-winning documentary tells the story behind one of Ireland's greatest sporting institutions, the Rás Tailteann cycling race.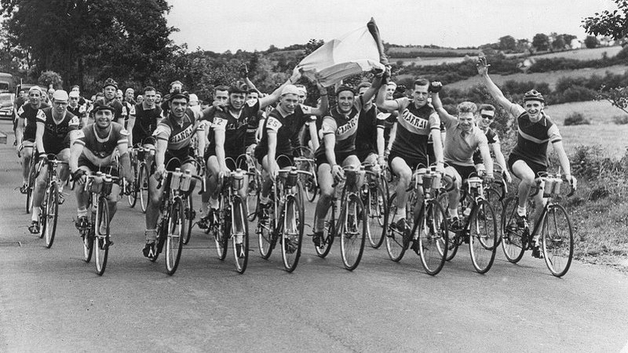 Rás Tailteann – Rotha an tSaoil took two awards at the Celtic Media Festival
Established in 1953, its aim was to symbolise the nationalist aspirations of its organisers and promote Irish culture at a time of fierce political and sporting division. The programme tells the tumultuous history of the Rás and also offers a look at the cultural and political development of late 20th century Ireland - from the 1950s to the modern day.
Produced By Dot Television and Sónta, the production received funding from TG4 and from the Broadcast Authority of Ireland. Producer David Burke and director Seán Ó Cualáin were in Swansea to receive their two Torc awards.

The Celtic Media Festival is one of the most prestigious and long established festivals in these islands and is held each year. It presents awards in a range of programme categories. The double win for the Rás programme brought the TG4 tally of Torcs at the 2013 Festival to five.