Things get fiery in Fair City tonight when the Dillion clan learn about Luke and Judith's affair, while Dermot and Jo reignite their love. And if that wasn't enough heat, Dermot and Tommy end up in a fight!
It's all about to go down in Carrigstown tonight. After a punch-up with Dermot, Tommy is in a rage, and it's clear that he is about to tip over the edge. And that tipping point comes when his brother Luke takes it upon himself to taunt him about the state of his relationship with his daughters Neasa and Caoimhe.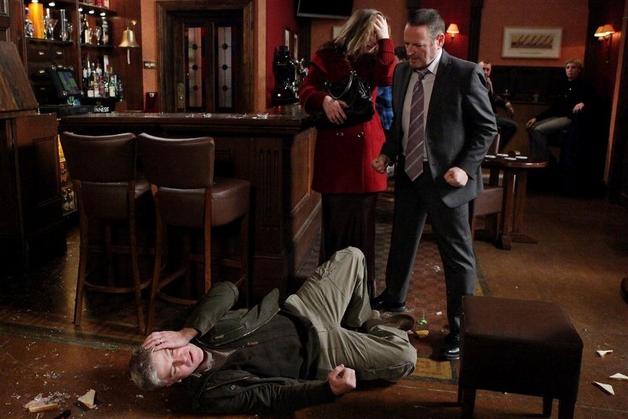 Dermot and Tommy get into a brawl in the bar over Jo

Speaking to RTÉ Ten Geoff Minogue who plays Tommy Dillon said: "Tommy is spiralling out of control.

"The love of his life, Judith, has chosen his brother over him and he has lost the trust of his children. He is a broken, desperate and bitter man."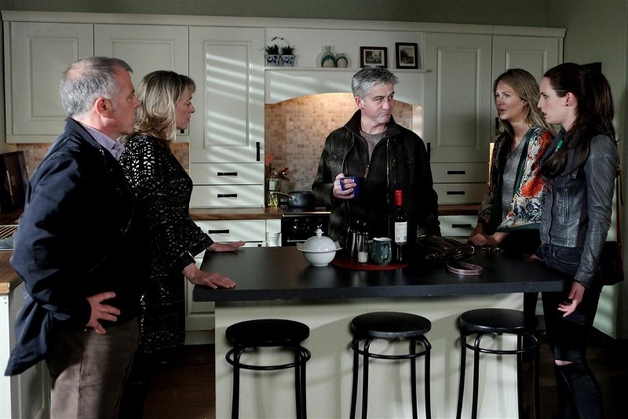 On the warpath, Tommy reveals Judith and Luke's affair

Furious with his brother Luke, and determined to prove he is not the only reason he and Judith have split, he blurts out that Judith and Luke have been having an affair for months. Needless to say Caoimhe and Neasa are horrified – what is to become of the Dillon family now?

Meanwhile, over the road, Dermot and Jo are getting on like a house on fire and it looks like they could soon be getting back together.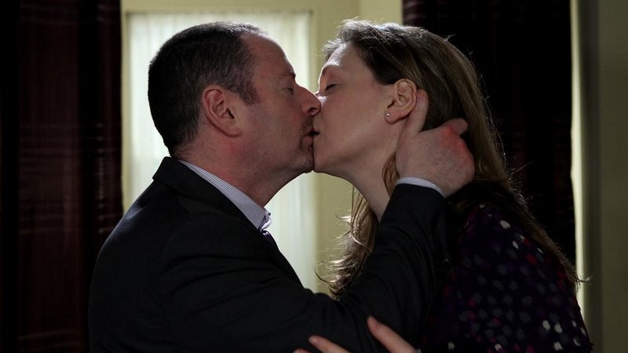 Looks like Dermot and Jo have gotten over their differences

Rachel Sarah Murphy who plays Jo told RTÉ Ten: "This is one of the most dramatic weeks for Jo and Dermot.

"Though they tried to fight it, it's obvious to everyone that they are meant to be together."

And indeed, viewers will see them rekindle their romance with a kiss tonight, but is it for keeps this time?
You can catch Fair City on RTÉ One tonight at 8pm.