One of the most eagerly-awaited frighteners of 2013 opens in Irish cinemas today, Thursday April 18. RTÉ TEN's Harry Guerin assesses just what you're letting yourself in for.
Movie posters aren't renowned for understatement, but Evil Dead's tagline of "The most terrifying film you will ever experience" is so over-the-top as to warrant a chuckle from even the most po-faced of genre diehards. (Very) End credits aside, it's also the best laugh they'll get from rookie writer-director Fede Alvarez's reboot/remake of Sam Raimi's 1981 cult classic.
This Raimi-produced update is nasty, vicious stuff (if you thought the pencil in the ankle in the original was bad...), with no Evil Dead II-style black humour to offset the onslaught. And while older, ice-in-the-veins, saw-it-on-pirate horror fans still won't be sleeping with the light on, more than a few popcorn munchers born circa 1985 will be squeaking from either or both ends in their seats.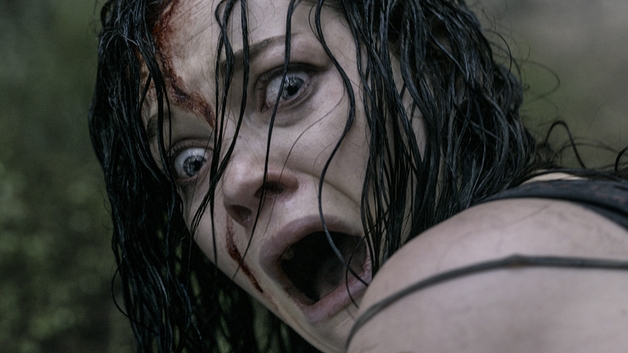 Jane Levy is excellent as Mia
Alvarez' story takes Raimi's initial premise - five youngsters, cabin in the woods, not leaving well enough alone - and adds new elements of family dysfunction and personal demons to the mix. Junkie Mia (an excellent Jane Levy) is in the back of beyond with brother David (Shiloh Fernandez) and friends Eric, Olivia and Natalie (Lou Taylor Pucci, Jessica Lucas and Elizabeth Blackmore) because she's trying to get clean for the umpteenth time. Herself and David have unresolved issues and, like any addict, she's a schemer who thinks there's always another tomorrow. So when Mia starts hyperventilating about what's happened out in the woods they don't believe her. More fool them.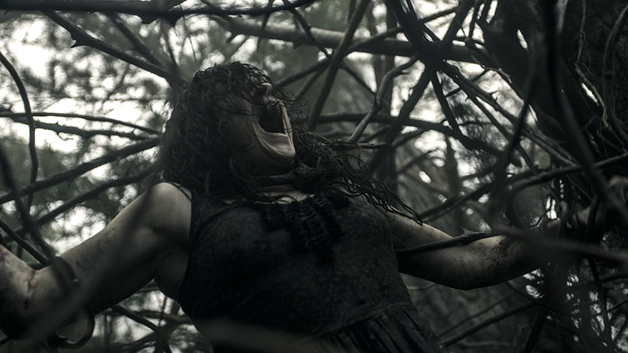 Better pacing and effects
For all its impact, rookie fearlessness and I-really-shouldn't-be-watching-this nostalgia cool, the years haven't been that kind to Raimi's Evil Dead; three decades on, it feels clunky and slow-moving with make-up that's more Terrahawks than terror. Alvarez has a much bigger budget ($17m vs $400,000) to 'play' with, and along with it comes better pacing and effects (hair-dos, too) - but money hasn't solved everything.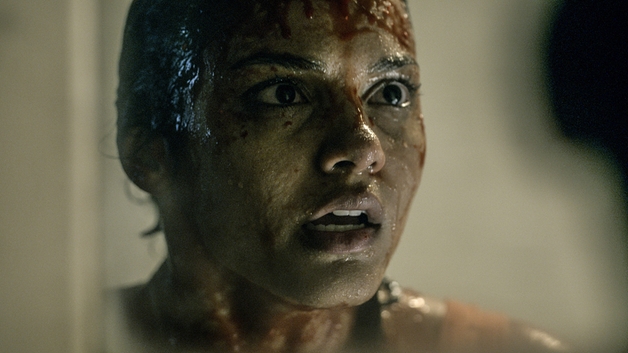 Relentless, CGI-free doom, blood, guts and puke
For all the relentless, CGI-free doom, blood, guts and puke, suspense here is in even shorter supply than it was in the original - a scarier film was there for the making - while the exposition and clanger lines still belong firmly in the realm of community video. There's also an argument that this movie spends too long focusing on Fernandez's character at the expense of Levy's, and that the roles could have been reversed without messing with the ending. As for the rest of the actors, they fare no better than the demon fodder from way back when. Given Raimi's involvement as producer, it wasn't too much to expect that he would have more influence on the characterisation.
So, a good snag list for the sequel, but the very impressive ending of this instalment (they really should have got a certain Slayer song for the soundtrack) gives hope that Alvarez can take more risks and inject more of his own personality - and others' - next time.
No more nails indeed.
3/5