The award-winning Kerry farming drama Pilgrim Hill opens in Irish cinemas today, Friday April 12. RTÉ TEN's Harry Guerin heads to the Kingdom.
€4,500 - that's how much it cost Kerry writer-director-editor-producer Gerard Barrett to make his debut feature, Pilgrim Hill. He shot it in his local area with a crew of three; found his star (and how) Joe Mullins in amateur theatre; Barrett's parents did the catering over the weeklong shoot and he watched back his edits and test-screened the film in his hometown cinema in Listowel.
The results prove a new kind of gold has been found in the Kingdom.
Bachelor farmer Jimmy Walsh's life, as he says himself, is "30 acres on the side of a hill out in the back end of nowhere, with no prospects". Jimmy's world consists of his stroke survivor father and his cattle, with regrets about what might have been - wife, children, education, escape – soundtracking every day.
But Jimmy's long march to old age is halted by tumultuous events over the course of one week, during which he must ask himself if he can salvage a different kind of future - and whether he really wants to.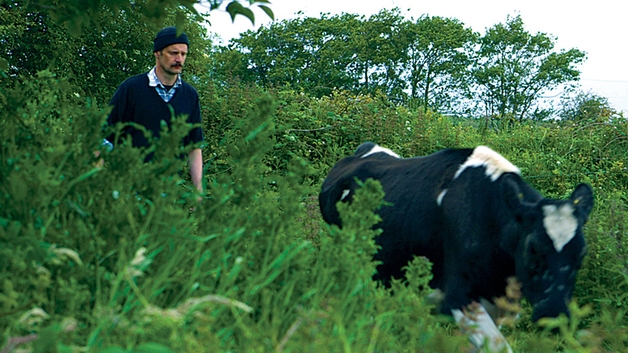 "30 acres on the side of a hill out in the back end of nowhere"
The Jimmy Walshs weren't part of the party during the boom, so Pilgrim Hill's release now feels just right, and hopefully it will get a bigger audience thinking and talking. Whether it's the loneliness, the resignation, the guilt about an elderly parent or that harshest of critics in the bathroom mirror, we can all see something of our own lives in Barrett's film and Jimmy's eyes.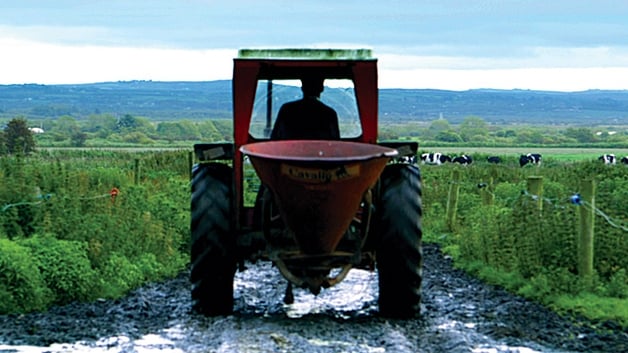 From Jimmy's four slices of ham and packet of biscuits treat in the town shop to the taped-up steering wheel on his car, everything here feels completely authentic, with Barrett and Mullins' own farming backgrounds ensuring that your immersion in this world is absolute. More than once you may wonder how they persuaded a real-life farmer called Jimmy to take the time to make the movie, such is the strength of Mullins' performance in the lead role and the freedom afforded to him by his director.
Shot documentary-style, Pilgrim Hill is a simple story, beautifully told and offers us a director and star to treasure. The damp will be in your bones from the very start, with the tears in your eyes coming not long after.
"I don't think people realise how lonely farming can be," says Jimmy as yet another day blurs into the next. More will after this.
5/5