Tom Cruise was in Dublin on Wednesday, April 3 for the premiere of his new sci-fi film Oblivion at the Savoy Cinema, and to learn more about his Irish roots.
Oblivion is released in cinemas next Wednesday April 10.
As part of his visit to Dublin, Cruise received a Certificate of Irish Heritage from Tánaiste and Minister for Foreign Affairs and Trade, Eamon Gilmore.
Cruise's Irish ancestry stretches back over 800 years, with work by genealogy researchers Eneclann uncovering "knights in the 12th century, rebels in the 17th century and a hero, Patrick Russell-Cruise, who reinstated tenants on his lands in the 19th century following their eviction against his wishes".
Cruise is a fifth-generation direct descendant of Patrick Russell-Cruise.
Cruise and Oblivion co-star Olga Kurylenko also visited the Guinness Storehouse.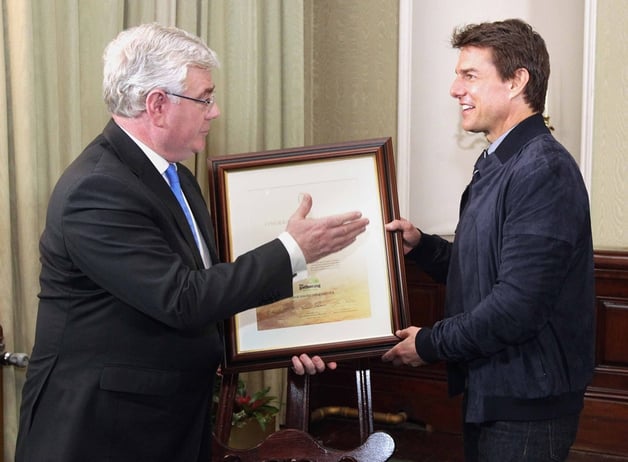 Cruise received a Certificate of Irish Heritage from Tánaiste Eamon Gilmore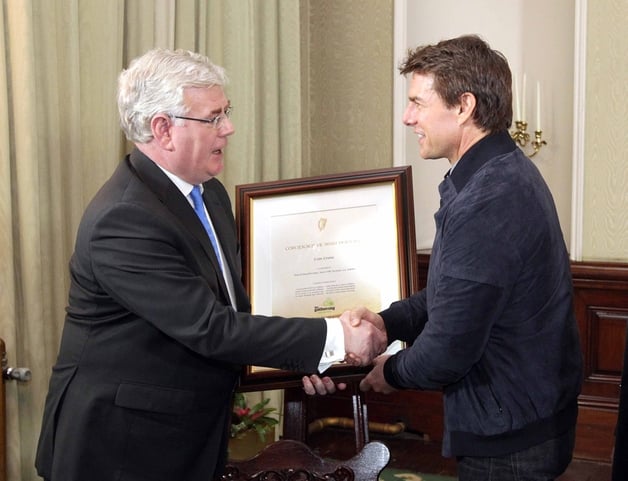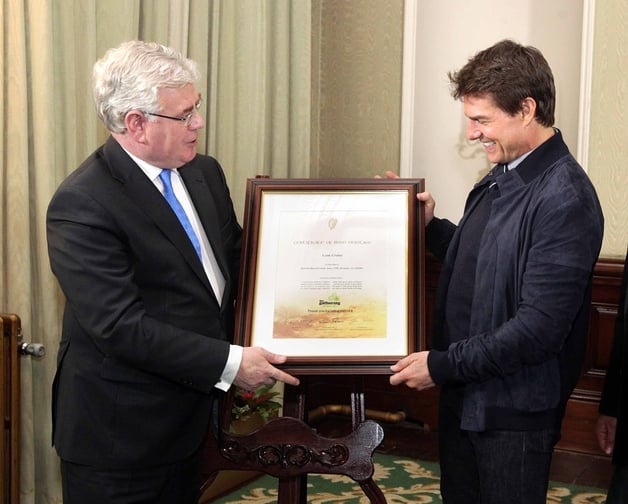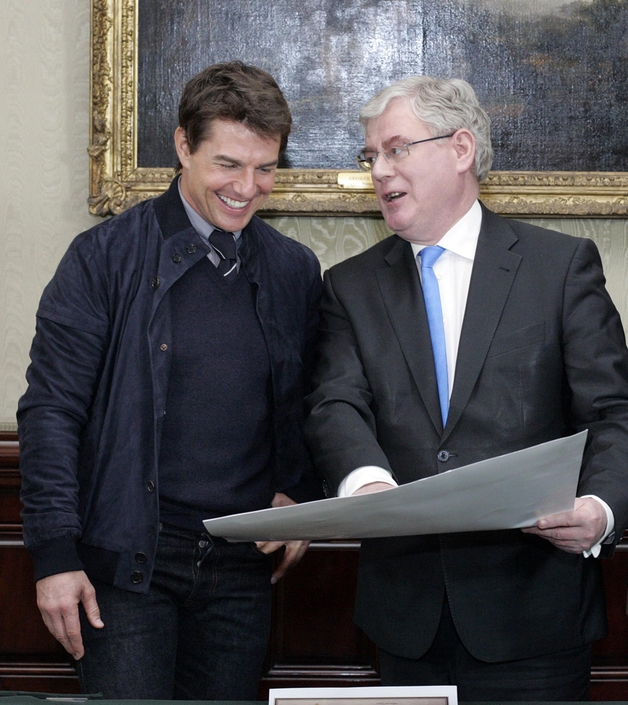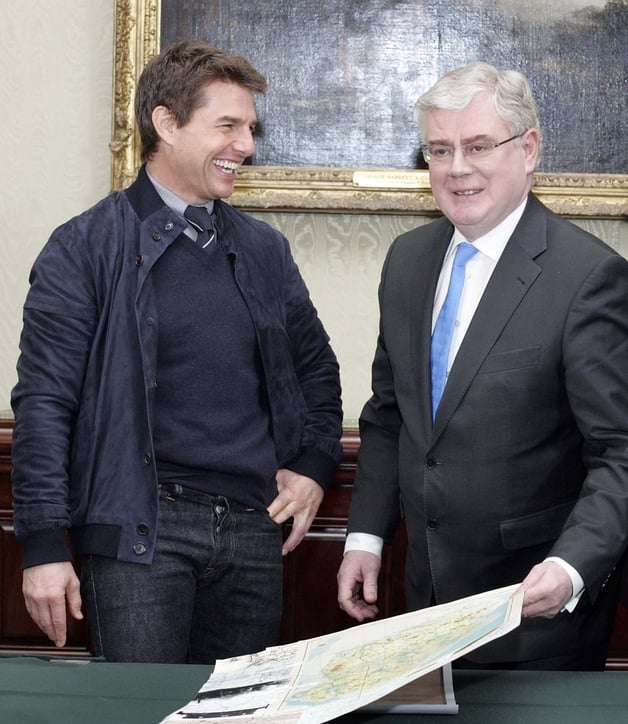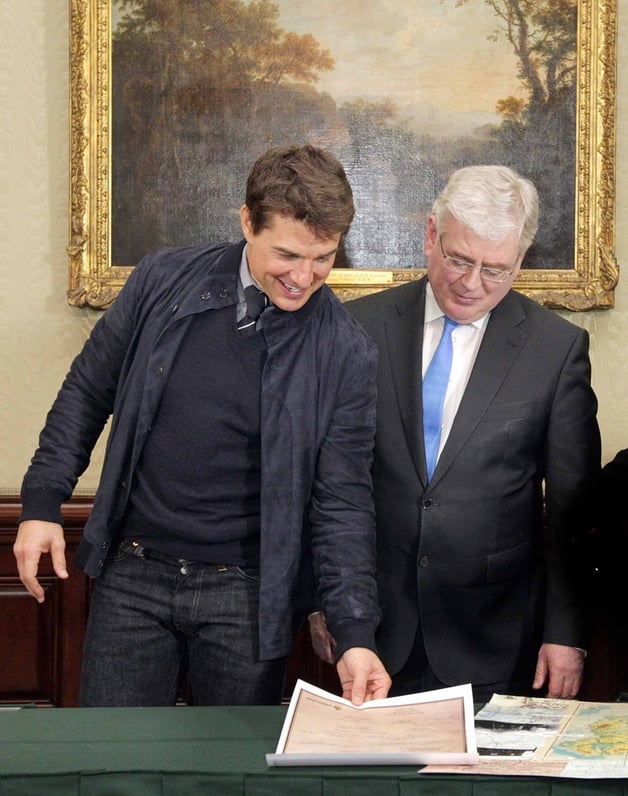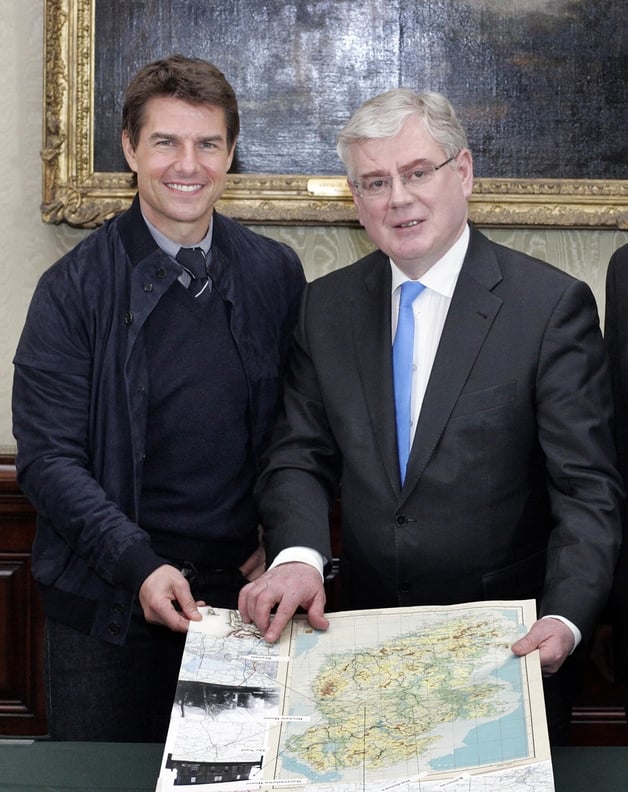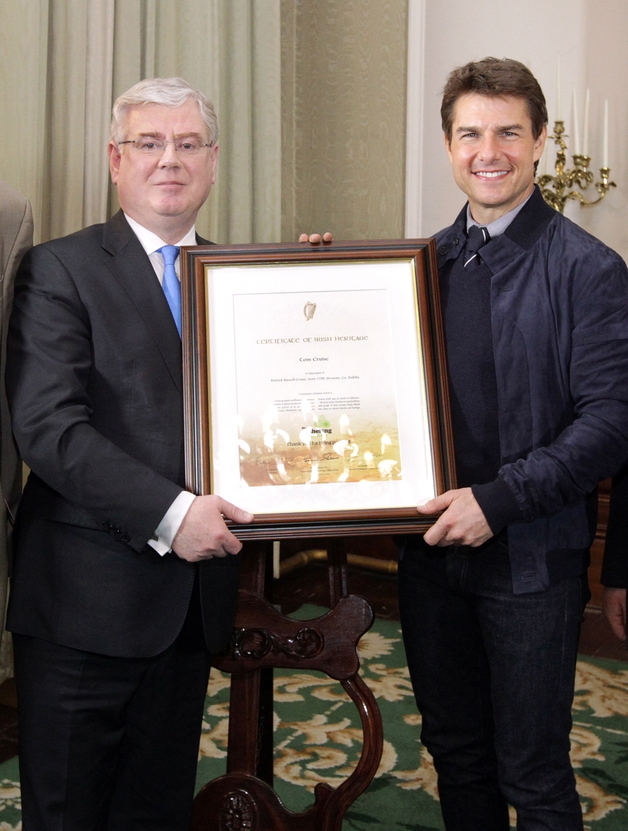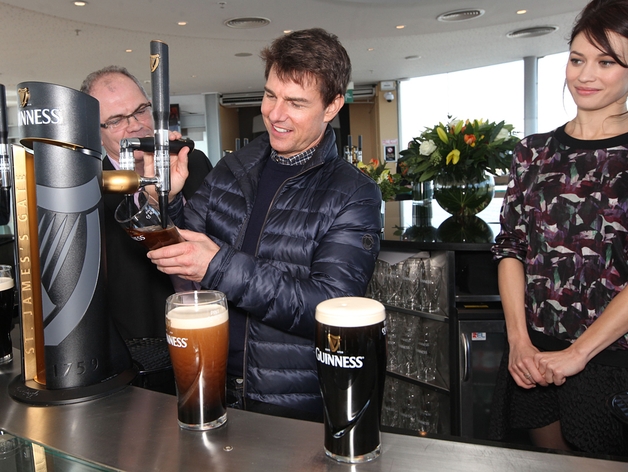 Tom Cruise and his Oblivion co-star Olga Kurylenko at the Guinness Storehouse