Harry Potter actor Richard Griffiths, who played Vernon Dursley, has died aged 65 following complications during heart surgery.
The Tony Award-winning actor, best known for his roles in films like Withnail and I and The History Boys, died last night in hospital.
His last film roles were in 2011's Pirates of the Caribbean: On Stranger Tides playing the role of King George II and last year's Hugo. His last stage role was appearing in The Sunshine Boys alongside Danny DeVito last summer in London.
Tributes have begun flooding in for the late actor. Daniel Radcliffe released a statement on the passing of the actor, saying Griffiths was right by his side during pivotal moments in his career, adding "I was proud to know him".
Richard E Grant took to Twitter, writing: 'My beloved 'Uncle Monty' Richard Griffiths died last night. Chin-Chin my dear friend.' Comedian Jack Whitehall wrote 'He was my god father and friend. An amazing, funny and kind man'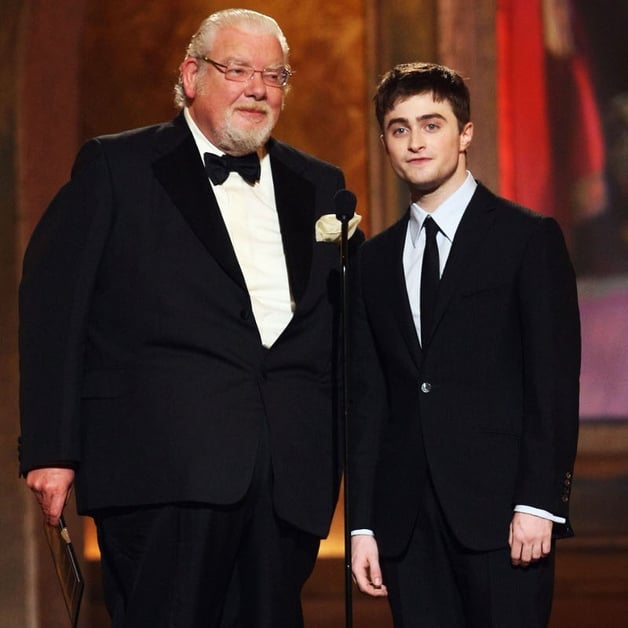 Griffiths with Harry Potter co-star Daniel Radcliffe, Radcliffe led the tributes to the late actor, saying "Richard was by my side during two of the most important moments of my career"
The actor is survived by his wife Heather Gibson.