Atomic Kitten are open to former member Jenny Frost re-joining after they reunited on The Big Reunion and have announced new music.
The girlband, consisting of Natasha Hamilton, Liz McClarnon and Kerry Katona, announced yesterday that they have signed a recording contract and will release new music.
The band, which has always been made up of a trio, are also open to inviting back former member Jenny Frost as a fourth member if she wants to. The 35 year-old singer and presenter joined the band in 2001 as Katona's replacement and has just given birth to non-identical twin girls.
"Jenny is just taking care of the babies at the moment. That's her thing right now, so we're just letting her get on with that," Hamilton explained in an interview with Digital Spy, "But if Jenny's up for it then, yeah".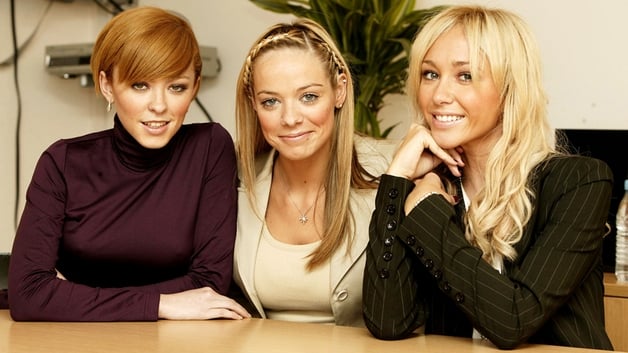 Frost with McClarnon and Hamilton
Hamilton wrote on Twitter yesterday that the band were in the studio preparing their potential comeback single. "I was in the studio until about 11 o'clock last night. I couldn't sleep, the song was going over in my head, so it's definitely catchy" Hamilton explained.
"I don't want to give too much away, but it's definitely progressed from Atomic Kitten 10 years ago. We can't come back with dated stuff, it has to be what the charts are about today. We don't want to do it half-heartedly, we want to contend with The Saturdays and Taylor Swift and Rihanna."
The band are also believed to be involved with the Big Reunion Tour which will travel across this UK and Ireland featuring some of the acts on the reality series this Christmas.