Mathew Knowles, Beyoncé's dad and former manager, has spoken about his upset following the end of their professional relationship.

The 61-year-old said: "I've never revealed this much in an interview before. Normally I hate to talk about anything personal, but it would be a lie if I did not say it has been difficult."
He also told The Sun about the effect of their professional break-up in 2011: "It was hard for me to let her go - it was hard for both of us to let each other go.
"And let's be clear on that. She didn't let me go, we both let each other go. That's a big difference."
He added: "This was not a normal ending of a business agreement. This was a dad and a daughter and it was incredibly painful and it had some difficulties."

The 31-year-old singer who is married to Jay-Z, with whom she has a daughter Blue Ivy, told Oprah Winfrey: "One of the hardest things I've ever done (was letting him go).

"Someone you love, someone that's given you life... someone that did a fantastic job. It's hard."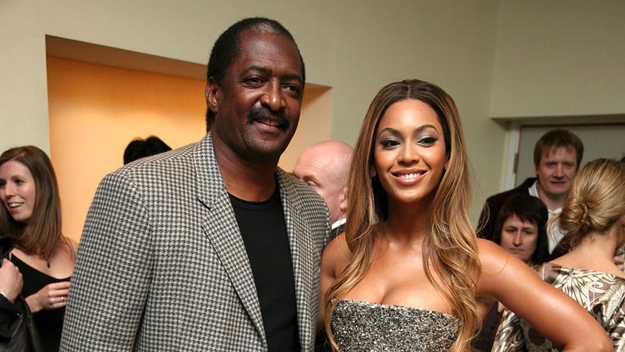 Mathew Knowles with his daughter Beyoncé in 2010