Mr Selfridge star Katherine Kelly has said that she wouldn't rule out a return to Coronation Street.

Speaking to new! magazine, Kelly, who played Becky McDonald in the soap, said: ''If I was going to be in a soap again, I imagine it would be Corrie.
"I've always said I'd never rule out a return. I had a great time there. I'd always consider it."
However there is one part of Becky that she doesn't miss: "It was hard work being a blonde when you're as dark as me.

"Thankfully, I had a brilliant hairdresser otherwise my hair would have just dropped out."
The actress also said that she hasn't been tempted by the beckoning bright lights of Hollywood: "I lived in America as a child.

"I've got a Green Card, so I could go over if I wanted to, but things are going so well for me in the UK, I don't know why I'd want to.

"I think we make fantastic television."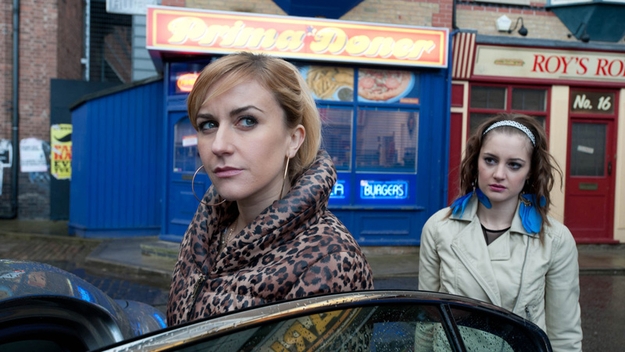 Becky may have left the cobbles but she may return in the future, according to actress Katherine Kelly