RTÉ's Nationwide is travelling against the tide this weekend when the TV programme goes to France when the Six Nations rugby match takes place in Dublin.
Nationwide will visit two Irish families tomorrow Wednesday March 9 who have settled in the Languedoc region. The first is Martin Dwyer's family, who formerly ran Dwyer's Restaurant in Waterford.
The second are Australian-born Paul and his Irish, Carlow-born wife, Isla Gordon, who bought a vineyard and are now making their own wine.
This Friday, March 8, Nationwide travels to Carcassonne and meets the Vogels; Rob who is an artist and photographer originally from the Netherlands. He lived in Dublin for over 40 years with his Irish wife Celeste, before they moved to France four years ago.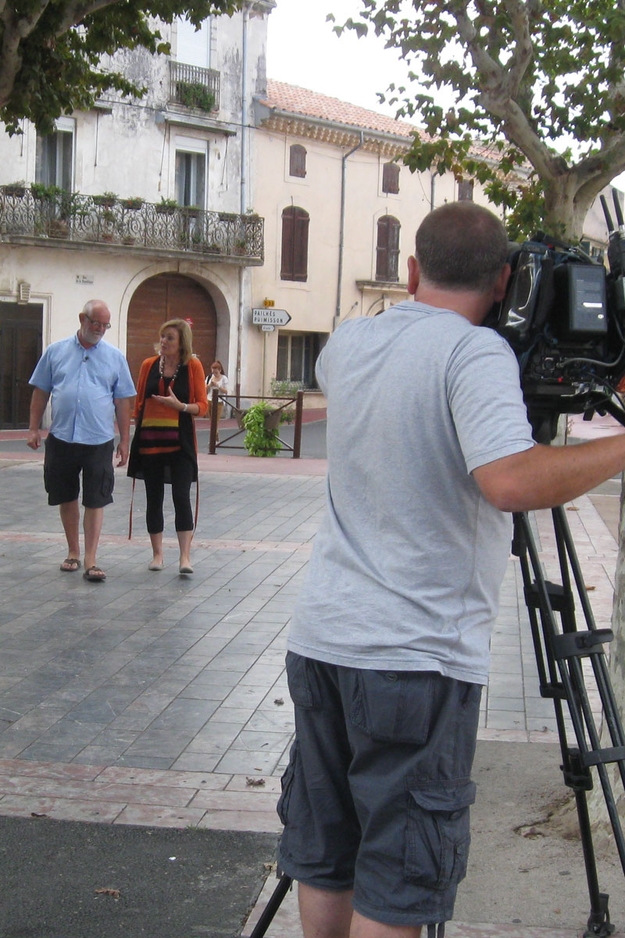 Mary Kennedy and Martin Dwyer stroll in Thezan les Beziers in the Languedoc region of France where Martin and his wife Síle run a guest house.