The Mentalist's Simon Baker was honoured with a star on Hollywood's Walk of Fame on Thursday.
The 43-year-old Australian actor struggled to control his emotions when he was presented with the special award by his longtime friend and The Ring co-star Naomi Watts.
Baker became tearful as he thanked his wife, Rebecca Rigg, for all her love and support.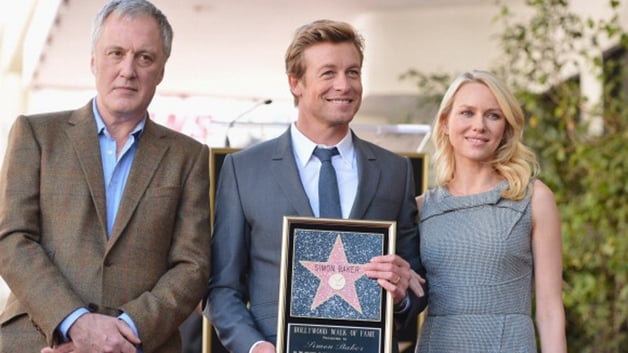 Simon Baker was presented with his award by his longtime friend Naomi Watts and was also joined by The Mentalist creator Bruno Heller at the ceremony
He dedicated the honour to his three children, Stella Breeze (19), Claude Blue (13) and 11-year-old Harry Friday, saying: "Kids, this is for you. My cup runneth over."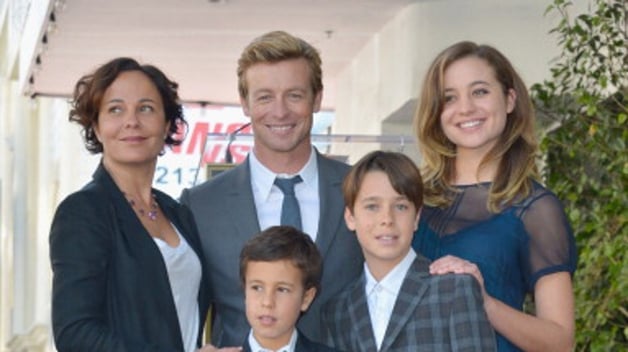 Baker dedicated the award to his family and became tearful when he thanked his wife, Rebecca Rigg
Baker's star is the 2,490th on the famous street. His name can be found at 6352 Hollywood Boulevard.