Irish composer, Brian Byrne, who recently became the first Artist in Residence with the RTÉ Concert Orchestra, said that his Golden Globe nomination for Albert Nobbs changed his life, personally and professionally.

Speaking to RTÉ TEN, he said: "Personally it gives you a huge amount of confidence, it's like somebody has handed you a validation or a key or a stamp to say 'You're a composer, you can do this and you're proven against other composers in the world that are working at the top of their field.

"It was an incredible thing to get to go to the Golden Globes, just to be in a room with all those people.

"From that it just opened up so many doors for me professionally, record companies, film agencies, I got signed to William Morris, people wanting to work with me as a songwriter as well as a composer, it also validates you as a songwriter.

"I was competing against Madonna, Elton John, Chris Cornell, Brett [McKenzie] from The Muppets and then [working with] Glenn Close it was a surreal moment where I went from teetering doing some nice things and then suddenly you're catapulted into a different dimension and it's scary in a way.

"Now doors open a lot easier, I just worked on a movie this week [Amos' Wake] and I got that as a result of Albert Nobbs, because the young director was looking through the list of William Morris composers and he say Albert Nobbs and it was his favourite film, his favourite score."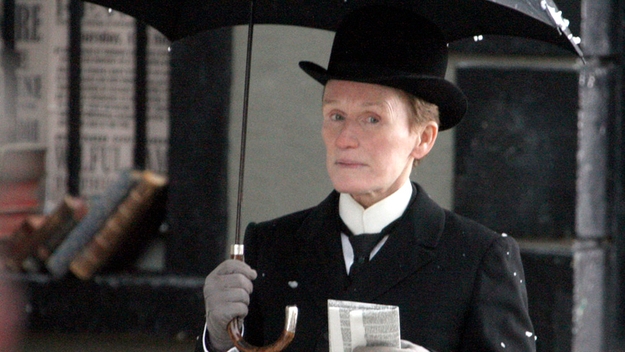 Brian Byrne composed the Golden Globe nominated score for Albert Nobbs

In relation to his appointment as the first Artist in Residence in the CO's 65-year history, he said: "I am incredibly excited to be part of the RTÉ Concert Orchestra family. This will be a great and very fruitful collaboration!"

He told RTÉ TEN how it came about: "Anthony Long, the manager of the Concert Orchestra asked me if I'd be interested in becoming artist in residence.

"Essentially I've kind of being doing that in an unofficial capacity as much as I can I bring my projects in and I recorded my last CD. Anthony had commissioned pieces on that.

"I think it's a wonderful opportunity for any composer to have an artist residency because you can try out stuff, you have access to an orchestra in a studio and I now have connections in the music business with record companies.
"For example I got the album [Tales from the Walled City] out on Decca, which is the biggest Classical music label in the world, which is great for the orchestra and great for me.

"We've a great synergy and it's a good way to develop your relationship and furthering it in an official way, documenting my music, recording the orchestra to the highest quality possible, I'm very excited about it."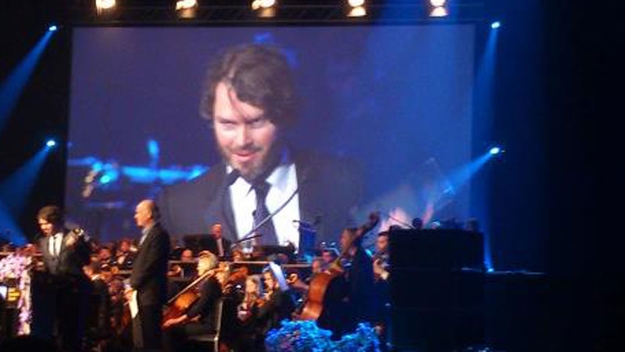 Brian Byrne pictured accepting one of his two World Album Awards for Albert Nobbs