Domhnall Gleeson told RTÉ Ten at the IFTAs that he is distracted by the giant head Michael Fassbender is wearing on the set of their upcoming movie Frank.
Speaking to RTÉ Ten at the 10th annual Irish Film and Television Awards 29-year-old actor Domhnall Gleeson revealed that the giant head Michael Fassbender has to wear in their upcoming movie Frank is very distracting.

He said: "The head is really distracting. I thought we would cover him up and I would get more screentime, but it hasn't worked out that way. He finds a way that Fassbender!"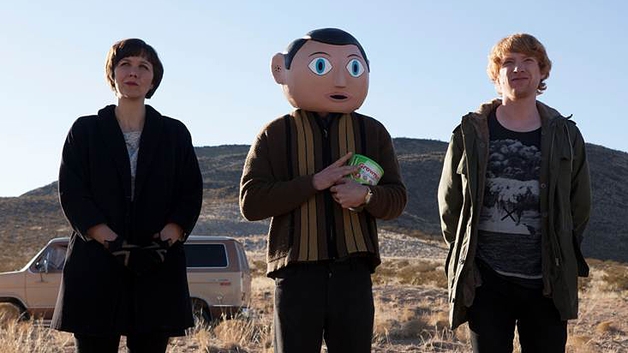 Maggie Gyllenhaal, Michael Fassbender and Domhnall Gleeson on the set of Frank

Frank tells the story of eccentric electric pop band and also stars Maggie Gyllenhaal.

The Dublin native picked up the Best Supporting Film actor gong at last night's awards for his role in Anna Karenina He told RTÉ Ten as he came off the stage at the Convention Centre: "I feel lovely, it's cool you know."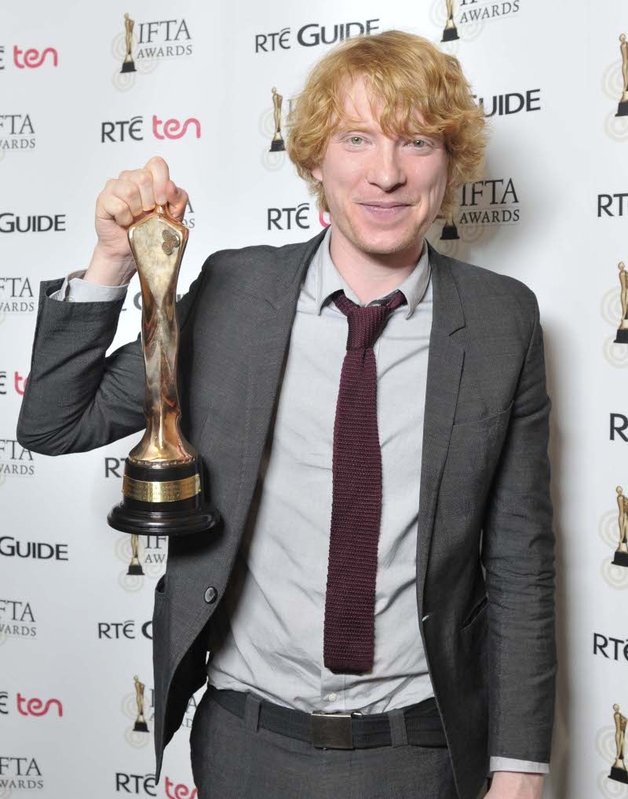 He added: "I was really proud to be nominated in that group of actors that people put us in because I love all of their work.
I am happy and I am going to have a good night"