Destiny's Child reunited for Beyoncé's highly anticipated performance at the Super Bowl's half time show on Sunday (February 3).
Kelly Rowland and Michelle Williams joined their fellow bandmate Beyoncé, performing renditions of Destiny's Child hits Bootylicious and Independent Women (Part 2), as well as a version of Beyoncé's track Single Ladies.
The trio wore coordinating black leather mini-dresses for their performance, teaming the dresses with over-the-knee black socks and heeled ankle boots.
Beyoncé opened her set with Crazy in Love, before going on to sing versions of End of Time, Baby Boy and Halo.
The 31-year-old singer's performance was enhanced by special effects including a light show, spectacular fireworks, and kaleidoscopic multiple video footage of the star.
Shortly after Beyoncé's performance, the game was suspended for over half an hour due to a power cut which saw around half of the lights and a number of scoreboards at the Mercedes-Benz Superdome go out.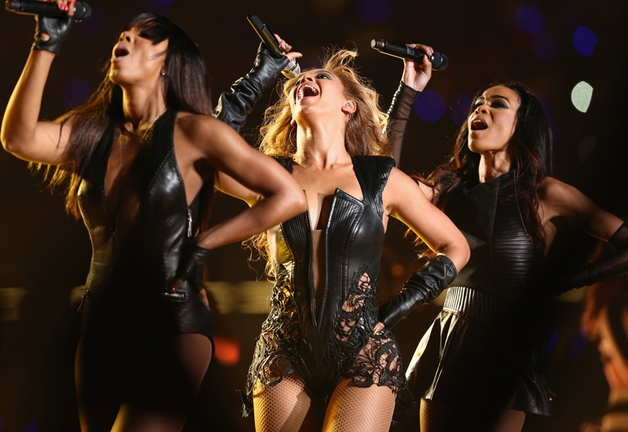 Destiny's Child reunite for Super Bowl half time performance
The trio wore coordinating black leather outfits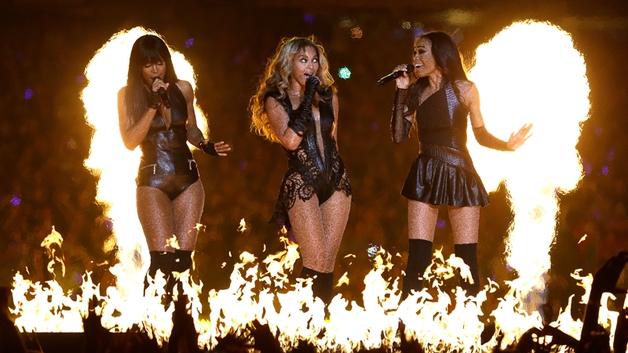 Performed a selection of their hit singles