Chris O'Dowd's musical comedy The Sapphires was the big winner at the Australian Academy of Cinema and Television Arts (AACTA) Awards in Sydney on Wednesday.
The film picked up six trophies at the ceremony, including prizes for Best Film and Best Lead actor for O'Dowd's role as talent scout, Dave Lovelace, in the movie.
Meanwhile, Wayne Blair took the Best Director title, Deborah Mailman was named Best Lead Actress and Jessica Mauboy won Best Supporting Actress.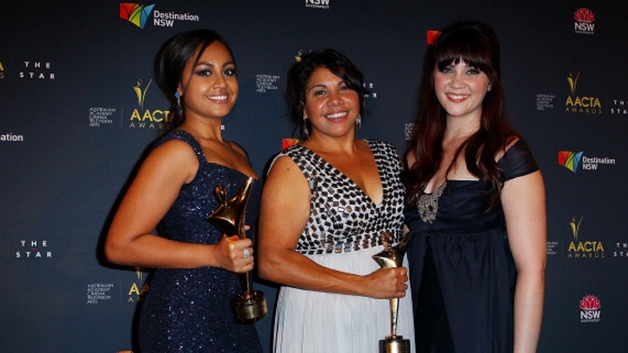 Jessica Mauboy, Deborah Mailman and Shari Sebbens celebrate 'The Sapphires' winning the AACTA Award for Best Film at the 2nd Annual AACTA Awards
The Australian comedy drama, which was written by Keith Thompson and Tony Briggs, also took home the prize for Best Adapted Screenplay.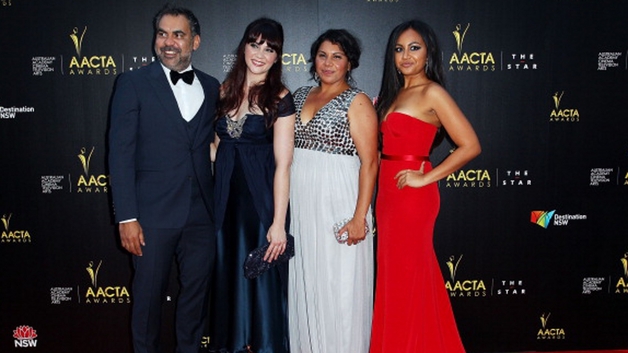 Wayne Blair, Shari Sebbens, Deborah Mailman and Jessica Mauboy arrive at the 2nd Annual AACTA Awards at The Star
The Sapphires musical also won five of the six technical awards announced at a special lunch on Monday, taking its overall AACTA count to 11.