Dallas star Linda Gray says she was only paid $25 for the famous leg pose used in the iconic poster for The Graduate.
The shot from the ground-breaking 1967 film shows a young Dustin Hoffman gazing at a fine pair of pins, which were long assumed to belong to that of the movie's female lead, Anne Bancroft.
The stocking-clad leg actually belongs to actress and former model, Linda Gray who went on to become very famous indeed playing Sue Ellen in Dallas.
In a recent chat show interview, 72-year-old Gray, who reprised her role in last year's well-received Dallas reboot, said, "I think [Anne Bancroft] was absent that day . . . I don't know. I got paid $25, one leg."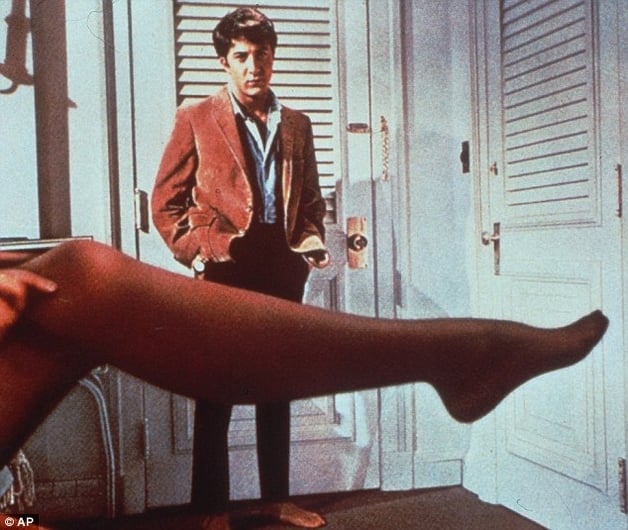 Are you trying to seduce me Mrs Ewing, sorry, Mrs Robinson?
Inside Edition host Deborah Norville, who also featured on the chat show, told her: "That is the best bit of movie and television trivia, 'cause the world thinks that's Anne Bancroft's leg!"
Gray's fellow Dallas star Patrick Duffy, also a guest on the show, chipped in: "I'll give you 50 for that leg right now."