Liam Neeson has been made a Freeman of the Borough of his hometown, Ballymena, Co Antrim.
At a ceremony on Monday afternoon, the actor said it was an honour and a privilege and also that he regretted that the ceremony did not happen 12 years ago, when it was first offered.
He declined then because of an objection by the Democratic Unionist Party.
Neeson said we are living in different times now; that Northern Ireland is a changed place and he wouldn't be here if it hadn't changed.
He said he was 99% still a Ballymena man.
At the banquet following the ceremony, Neeson was seated at the same table as Lord Bannside - the Revered Ian Paisley and his wife Eileen.
The ceremony was attended by many members of the Stormont Assembly and ministers in the Stormont Government.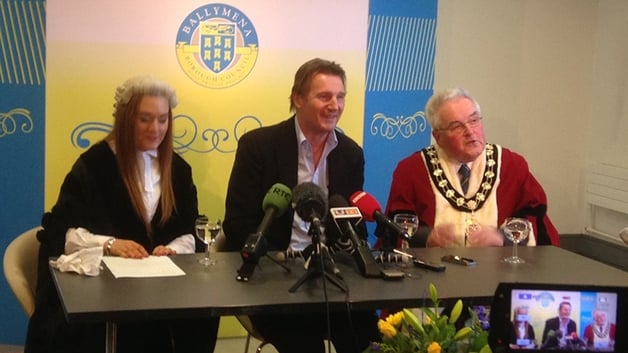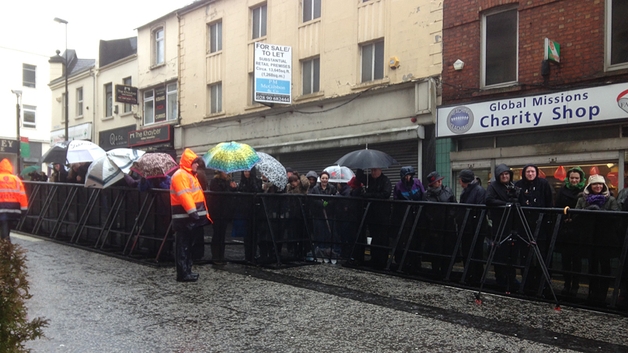 Locals braved the weather to welcome Neeson home