Film director Michael Winner died today at his home in Kensington. He was 77.
Winner, who made more than 30 films including the Death Wish series, had been battling liver disease for some time.
Paying tribute, his wife Geraldine Lynton-Edwards, whom he married two years ago, said in a statement: "Michael was a wonderful man, brilliant, funny and generous.
"A light has gone out in my life."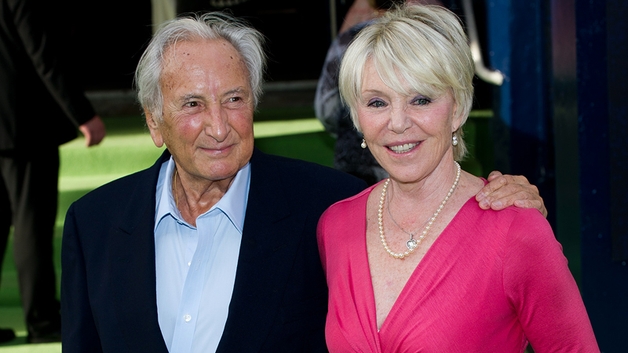 Michael Winner wed Geraldine Lynton-Edwards in September 2011 - over 50 years after their on-again, off-again romance began
During his career, which spanned more than 50 years, Michael Winner worked with some of the biggest stars in Hollywood, including Marlon Brando, Charles Bronson, Faye Dunaway and Robert Mitchum.

He was also well-known for his witty restaurant reviews in his Winner's Dinners column for the Sunday Times.