Biffy Clyro frontman Simon Neil has once again been singing the praises of Kilkenny rockers Kerbdog. The Scottish trio also quite like U2.
Biffy are about to release their sixth album Opposites and Neil has been talking about the huge influence of Kerbdog's second album, On The Turn, on his band's sound.
"From the time we first heard Kerbdog there was no bigger influence on our band," he told RTÉ Ten. "Their balance of metal riffs and beautiful melodies was huge on us. Cormac Battle is a great songwriter too."
After hearing Kerbdog, Biffy even sought out the Kilkenny band's producer, Garth Richardson, and have worked with him on their last three albums.
"On The Turn and Rage Against The Machine's self-titled album made us want to work with Garth," says Neil. "We wanted to get that balance between the live feel and the explosiveness of the Rage record with the beauty of Kerbdog.
"We can't thank them enough for inspiring us. To hear an Irish band in a similar part of the world to us making music that we wanted to make was just an amazing feeling. I'm sure Kerbdog want to give us some dead legs for using Garth! But we're on a crusade to get Kerbdog to make another record."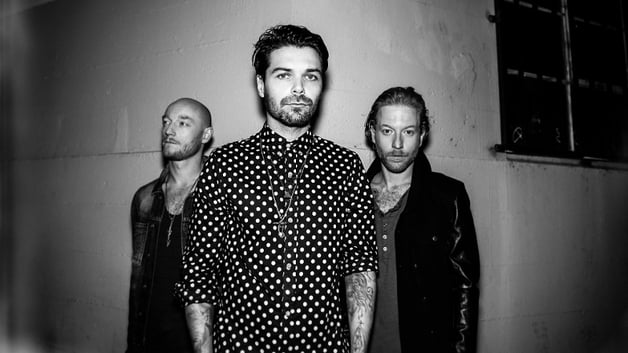 "From the time we first heard Kerbdog there was no bigger influence on our band."
Neil says that Biffy's ambition now is to make songs as good "as U2 and The Rolling Stones." After initially dismissing U2 as a teenager, he says that once he heard their song Acrobat from Achtung Baby! it changed his mind about the band completely.

"My brother was into them and he's older than me and I rebelled against what he liked and then I heard Achtung Baby! and I grudgingly admitted, shit these guys are amazing – they're huge for a reason.
"My teenage rebellion side suddenly dissipated and I realised it was about music and songs and not about perception and thinking you only liked metal music. For years, all I listened to was screaming vocalists and metal riffs.
"I thought Acrobat was a gorgeous piece of music with gorgeous vocals and the kind of lyrics I'd never heard before."
Opposites is released on Junuary 25 and Biffy Clyro play Dublin's o2 on March 28 and Belfast Odyssey Arena on March 29