Unpublished colour photographs of The Beatles taken during their debut US tour in 1964 are to be auctioned.

According to a BBC report, included among the set of 65 rare slides are stage many shots, including George Harrison with his trademark red Rickenbacker guitar, which appeared in the film A Hard Day's Night.

The pictures were taken by award-winning physicist Dr Robert "Bob" Beck during the band's string of sell-out concerts in the US in August 1964 following their historic appearance on the Ed Sullivan Show in February that year.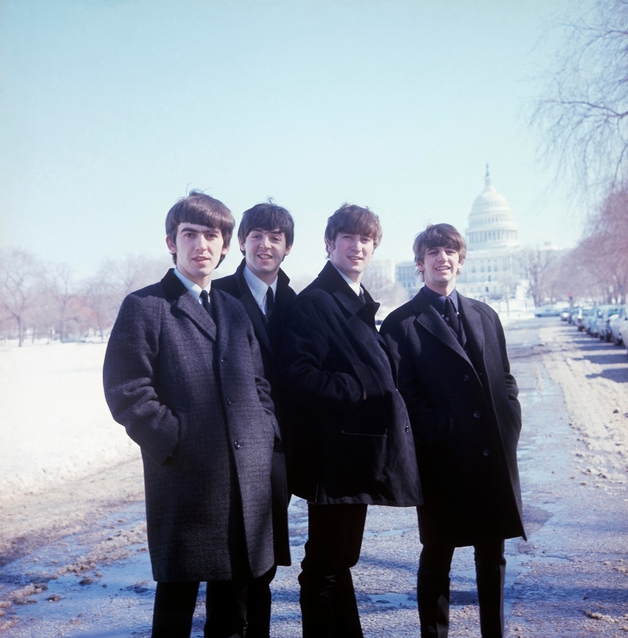 Dr Beck was a researcher and inventor who died in 2002, leaving a huge archive of photographs and slides in his Hollywood home.

"These photographs show The Beatles during their 1964 US tour, both on and off-stage," says Ernie Sutton from the British Beatles Fan Club.

"New photographs that emerge of The Beatles are always of interest to the fans, but with the majority of photographs from this tour in black and white, it is a delight to see colour photographs from that historic tour."

Dr Beck's slides also feature close-up portraits from the Las Vegas Sahara Hotel press conference and gig. There are also shots of a private party at the Beverly Hills mansion of the then president of Capitol Records, Alan Livingston.

They will go under the hammer on 22 March, 50 years to the day in 1963 when the band released their first album, Please Please Me The transparencies are to be sold along with the copyright and it's estimated that they would fetch between £10,000 and £15,000.