The boxes have been opened, the votes have been counted, and the Mexican standoffs have been averted. For now...
Before we get to the, ahem, main feature, we just wanted to say thanks for taking the time to read this and the other stuff on the site over the past year. It's appreciated.
We'd also like to hear what your own favourite movies of 2012 were: this list was a tight squeeze and no doubt there's something that made your year that doesn't feature below. Let us know.
So anyway, on with the show. We hope 2013 is very good to you, that you win a tenner on the Oscars and that you have a lot of fun in the dark.
We're talking about the cinema, by the way.

John Byrne picks...
Anna Karenina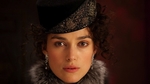 This hugely enjoyable version of Leo Tolstoy's epic romantic masterpiece owes much of its success to production designer Sarah Greenwood's stunning theatre-based sets. Keira Knightley just about works as the doomed married lead who falls in love with another man, while Jude Law is impressive as the husband who agonises over his wife's treachery. The film is wrapped tautly in a whippet-like script from Tom Stoppard, Joe Wright's bold and often breathtaking direction, and some truly wonderful scenes that both test and dazzle the imagination.

John Byrne's Top Three Movies of 2012
1) Anna Karenina
2) Marvel Avengers Assemble
3) The Dark Knight Rises
Suzanne Byrne picks...
Seven Psychopaths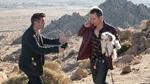 Playwright Martin McDonagh assembled a great cast for his In Bruges follow-up, including Colin Farrell, Sam Rockwell, Christopher Walken and Woody Harrelson. Farrell is the screenwriter who is struggling with his latest project and his relationship and bunks in with his friend, played by Rockwell. He's a dog kidnapper who kidnaps the wrong dog, leading to all sorts of mayhem. This is a smart, well-delivered, dark comedy, packed with full-on brutality. It questions our obsession with violence and offers up some interesting conclusions.

Suzanne Byrne's Top Three Movies of 2012
1) Seven Psychopaths
2) Argo
3) The Dark Knight Rises
Alan Corr picks...
What Richard Did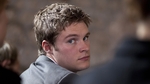 You know something terrible is going to happen from the opening moments of Irish director Lenny Abrahamson's new film. Eighteen-year-old Richard is a hero among his group, a natural leader and a moral compass who dispenses wise words firmly, but with a friendly smile. But Richard is also riddled with jealousy and insecurities, facets of his personality that burst into life one fateful night during the aftermath of a party, when he makes an error that will see his charmed life shattered. This film is a beautifully constructed example of Abrahamson's art.

Alan Corr's Top Three Movies of 2012
1) What Richard Did
2) Ted
3) Celeste and Jesse Forever
Laura Delaney picks...
Ted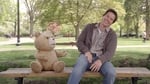 Written and directed by Family Guy creator Seth MacFarlane, Ted tells the story of 35-year-old John (Mark Wahlberg) whose crude-talking teddy bear (voiced by MacFarlane) gets him into some messy situations. Mila Kunis plays John's girlfriend, Lori, to perfection, while Wahlberg really steps up to the comedic plate. Ted's friendship with John is surprisingly believable, which adds some worthwhile sentiment about growing up to the witty script, and there are some excellent cameos along the way (Joel McHale, Giovanni Ribisi), which make for clever subplots. Ted is stuffed with impressive visual effects and memorable gags, making it the must-see comedy of the year!

Laura Delaney's Top Three Movies of 2012
1) Ted
2) The Perks of Being a Wallflower
3) We Bought a Zoo

Harry Guerin picks...
The Raid: Redemption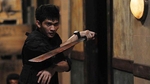 It's one of the best things about being a film nut: watching a new find and saying, 'I'm going to see this again - and tell everyone I know to go too'. Anyone who adores a brilliant set-piece and jump-in-the-seat excitement will be saying that roughly once a minute while watching The Raid: Redemption. Put simply, it's a game-changer. This story of Indonesian SWAT team vs inhabitants of a 15-storey Jakarta tower block is such an exhilarating experience that your movie life seems like it was really dull without it. Rarely has a sequel been so deserving and the wait so agonising.

Harry Guerin's Top Three Movies of 2012
1) The Raid: Redemption
2) The Dark Knight Rises
3) Life of Pi/The Perks of Being a Wallflower/Argo (hindsight: should have given them all five stars)
Patrick Hanlon picks...
Marina Abramovic: The Artist Is Present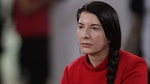 The Artist Is Present is an all-consuming, no-holds-barred look at the life of controversial and celebrated Serbian-born performance artist Abramovic. Framed around her record-breaking 2010 MOMA performance of the same name, the documentary explores the 66-year-old's relationship with her public, her partner and her own persona. Though contrived in some niggling parts, the film is deeply moving. An eye-opening look into the psyche of a true artist pushing boundaries and challenging her own discipline.

Patrick Hanlon's Top Three Movies of 2012
1) Marina Abramovic: The Artist Is Present
2) Ai Weiwei: Never Sorry
3) Madagascar 3: Europe's Most Wanted

Paddy Kehoe picks...
Amour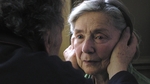 Jean-Louis Trintignant and Emmanuelle Riva excel as an elderly married couple living in their Paris apartment, in Austrian director Michael Haneke's latest work. This film is uncompromising in its portrayal of illness and ageing. However, Haneke is a genius and can subtly shift the mood away when necessary from seemingly unrelenting bleakness. A masterpiece of elegant, austere beauty.

Paddy Kehoe's Top Three Movies of 2012
1) Amour
2) The Master
3) The Hunt
Taragh Loughrey-Grant picks...
Jeff, Who Lives at Home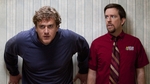 A non-cynical look at signs the universe throws up, whether you believe that kind of thing or not. Dosser Jeff (Jason Segel) drags himself out of the house to do a job for his mum (a great turn by Susan Sarandon) and stumbles across his destiny. Jeff, Who Lives at Home is refreshing because it's just a simple story, which unfolds seamlessly and allows Segel to prove his mettle as a serious actor. Word of mouth will be this low-budget film's best friend so get viewing and talking.

Taragh Loughrey-Grant's Top Three Movies of 2012
1) Jeff, Who Lives at Home
2) What Richard Did
3) Silver Linings Playbook

Sarah McIntyre picks...
The Dark Knight Rises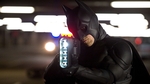 Blockbusters are two-a-penny these days, and most fail to get out of first gear. Christopher Nolan reinvigorated the genre (again) with his third Batman movie, which combines an excellent plot, sage casting in the form of Marion Cotillard as the love interest and, surprisingly, Anne Hathaway as Catwoman, and some top-notch set pieces. When the end credits roll after two-and-three-quarter hours it will leave you wanting more, which is really saying something.

Sarah McIntyre's Top Three Movies of 2012
1) The Dark Knight Rises
2) What Richard Did
3) Ted

Tadhg Peavoy picks...
Argo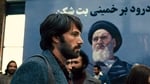 As far as espionage thrillers go, Argo can certainly be chalked down as one of the best. Chris Terrio's script welds a perfect blend of suspense, action and political intrigue, to craft an edge-of-your-seat thriller that even Alfred Hitchcock would be proud to add to his canon. Director Ben Affleck's depiction of the CIA's rescue of six US diplomats in revolutionary Iran is lean and mean, and he ratchets up the pace at all the right moments. Throw in a wonderful ensemble cast including Bryan Cranston, Alan Arkin, John Goodman and Affleck himself, and you have a picture that may well have the Academy nodding their heads in congratulatory unison come Oscar time 2013.

Tadhg Peavoy's Top Three Movies of 2012
1) Argo
2) What Richard Did
3) The Dark Knight Rises
Now, over to you...