Gerry Anderson, creator of classic children's TV series Thunderbirds and Stingray, has died at the age of 83.

The father of four – who also created Space 1999, Captain Scarlet and Joe 90 - had been suffering from Alzheimer's disease for almost three years and died peacefully in his sleep.

His son Jamie Anderson told Sky News: "We've been really touched by the outpouring of gratitude for what dad did for TV . . . It's been very heart-warming.

In relation to Thunderbirds he added: "Every time the show has been repeated it picks up a whole new generation of followers. There are even now kids who are six and seven years old that appreciate a show that was made in the Sixties."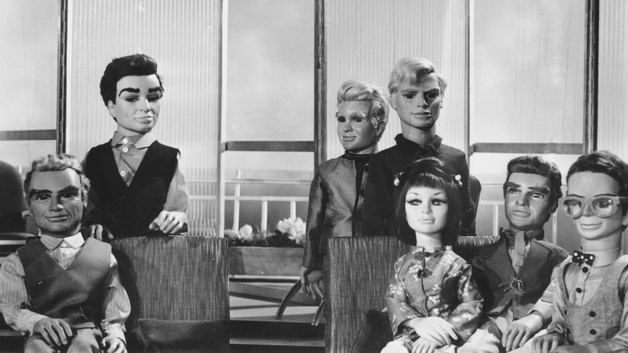 The cast of Thunderbirds relaxing at home on Tracy Island

Anderson was hugely successful but his most famous creation was the 1960s TV show (and movie off-shoots) Thunderbirds. The series - which used a form of marionette puppetry called supermarionation - became a global phenomenon.
Chairman of the Fanderson fan club Nick Williams said: "To those who met him Gerry was a quiet, unassuming but determined man.

"His desire to make the best films he could drove him and his talented teams to innovate, take risks, and do everything necessary to produce quite inspirational works.

"Gerry's legacy is that he inspired so many people and continues to bring so much joy to so many millions of people around the world."
Click here to view a YouTube clip of the opening sequence to Thunderbirds.
Click here to view a YouTube clip of the opening sequence to Stingray.