Jack Klugman, who starred in the NBC medical drama Quincy, has passed away at the age of 90.
Klugman's sons, Adam and David, confirmed the news that the Emmy-Award winning actor had passed away peacefully on Christmas Eve in Los Angeles, with his wife Peggy at his bedside.
Speaking to The Associated Press Adam Klugman said: "He had a great life and he enjoyed every moment of it, and he would encourage others to do the same."
"His sons loved him very much. We'll carry on in his spirit," added David Klugman.
Born Jacob Joachim Klugman on April 27, 1922 in Philadelphia, he enjoyed a long and varied career, taking up acting following his discharge from the US Army at the end of the Second World War.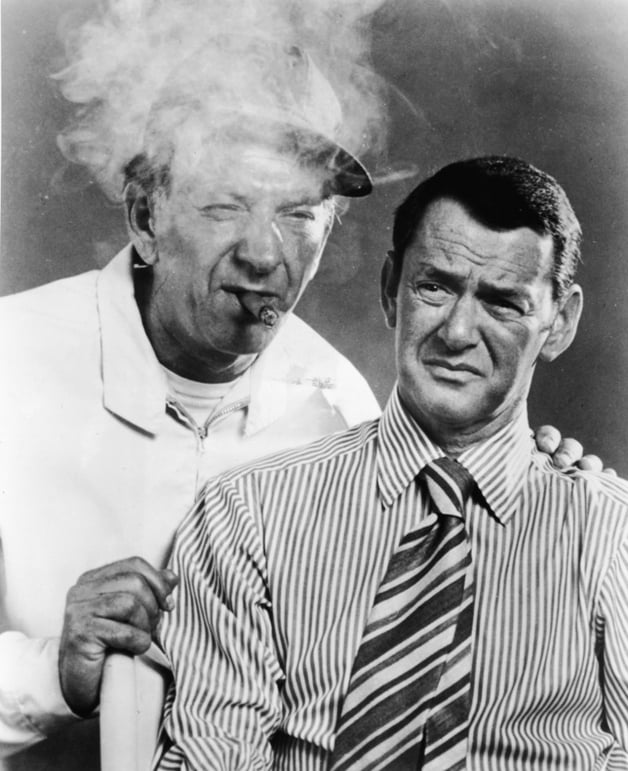 Jack Klugman and Tony Randall in The Odd Couple, 1973
In addition to his portrayal of the tenacious and principled medical pathologist Dr Quincy, Klugman is probably best known for playing laid-back sports reporter Oscar Madison in The Odd Couple on Broadway, and in the subsequent 1970s ABC sitcom of the same name.
Klugman also appeared in shows such as The Twilight Zone, Diagnosis Murder, The Defender and The Fugitive.
He was a Tony Award nominee, a triple Emmy winner and ten-time nominee, and received a Golden Globe in 1974 for his work on The Odd Couple.
In the 1980s he lost a vocal chord as a result of throat cancer, but taught himself to speak again and returned to acting in a Broadway revival of Three Men on a Horse in 1993.
Klugman is survived by his wife, his two sons from his first marriage to Brett Somers, and two grandchildren.