No matter how many box sets and DVDs you have, or how hectic your social life is, watching network telly is one of the great Christmas traditions, and St Stephen's Day has come up trumps this year.
So, if you're determined to work off the turkey and pudding by sitting on the couch tonight, RTÉ TEN has some suggestions for when you're grazing on the chocolates.
Like the best box of chocolates, there's something for every taste here – and none of those manky green wrapper yokes that no-one else in the house wants.
Now, the only dilemma will be what you watch and what your record. The choice, as Cilla's announcer used to say on Blind Date, is yours.

Entertainment: The Zoo Christmas Special, RTÉ One 8:00pm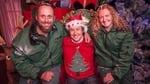 Like all the best telly, you end up watching repeat episodes of The Zoo over and over again, even though you know exactly what's going to happen. Fellow addicts, help is at hand this evening in the form of this new, hour-long special which finds narrator Tom Dunne heading up the North Circular Road to Santa's Grotto to meet some of the humans who make the show so special. With four years of episodes to choose from, zookeepers and presenter look back on some of their favourite moments, provide updates on the residents who got us feeling all mushy inside and, for maximum awww factor, we also find out how those i-want-two baby red pandas have been getting on. You are perfectly entitled to eat a whole box of chocolates yourself while watching - you can always walk them off with a visit to the Zoo in person over the Christmas break.
Drama: The Girl, BBC Two, 9:00pm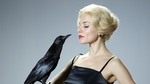 In February we'll have the treat of watching Anthony Hopkins and Helen Mirren as husband and wife Alfred and Alma in the biopic Hitchcock, but before that here's Tobi Jones as the great director and Sienna Miller as the object of his obsession, Tippi Hedren. The Girl tells the story of how Hitchcock cast the unknown model in his 1962 film The Birds, and the numbers they subsequently did on each other's minds. Writer Gwyneth Hughes interviewed Hedren and surviving members of Hitchcock's crew for this BBC/HBO movie, and the cast also includes Imelda Staunton as Alma and Penelope Wilton as Hitchcock's longtime assistant Peggy Robertson. Like Mirren for Hitchcock, Jones and Miller are Golden Globe-nominated for their performances in The Girl. And, if you're still hungry for more Hitch, The Girl is followed by Rebecca (10:30pm) and Paul Merton Looks at Alfred Hitchcock (12:35am).
Drama: Doors Open, ITV, 9:00pm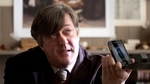 For those whose dinner party/drinks after work/couch conversation hobbyhorse is that there simply isn't enough of Stephen Fry on television, well, the people at ITV agree with you and here he is in an adaptation of Ian Rankin's Edinburgh-set heist caper. Dougie Henshall plays Mike Mackenzie, the self-made millionaire who together with art expert Professor Gissing (Stephen Fry) and banker Allan Cruickshank (Kenneth Collard) embarks on a scam to replace masterpieces with brilliant forgeries - all in the name of the greater good and winning back his ex (Lenora Crichlow). Such noble causes matter little to the underworld, though, and when the low-lifes get involved a crazy plan becomes even crazier.
Film: The Girl with the Dragon Tattoo, Channel 4, 10:30pm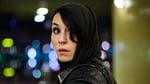 Given its disappointing performance at the box office last December (hey, it was hardly a Christmas movie), we may be waiting a long time for there to be Hollywood follow-ups to the David Fincher-directed The Girl with the Dragon Tattoo. In the meantime, here's the original Swedish adaptation of that opening book in author Stieg Larsson's Millennium trilogy. While the first film in the series is the classiest of the three, Noomi Rapace's performance as genius anti-hero Lisbeth Salander is superb throughout and there are loads of twists and turns to keep you hooked. The sequels, The Girl Who Played with Fire and The Girl Who Kicked the Hornets' Nest, are on Channel 4 on Friday December 28 (12:10am) and Saturday December 29 (12:45am).
Current Affairs: St Stephen's Night with Vincent Browne, TV3, 11:00pm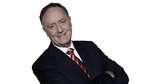 In the words of Semisonic: "Nobody knows it, but you've got a secret smile. And you use it only for me." For those of us whose late-night Monday to Thursday entertainment involves looking at Vincent while he looks back under lowered lids and convinces you that he's addressing you and you alone, here's a chance to enjoy him in hopefully fine festive fettle as he trawls through the big stories of the year in the company of The Rubberbandits and Mary O'Rourke. Some fantasies are best kept secret... Aw, what the heck, it's Christmas: any chance the four of them will team up for a rendition of Horse Outside as the closing credits roll?
Harry Guerin