A whole host of stars braved the cold weather in London last night to walk the red – well green – carpet at the premiere of Peter Jackson's eagerly anticipated movie The Hobbit: An Unexpected Journey.
The first in a trilogy of fantasy movies, The Hobbit is the prequel to the hugely successful Lord of the Rings franchise and stars a roll call of famous actors including Cate Blanchett, Sir Ian McKellan, Martin Freeman and Irish stars James Nesbitt Aidan Turner.
Australian actress Blanchett, who plays elf queen Galadriel, joked about the cold saying "The weather is enough to drive anyone away but it is great to see so many fans."
McKellan took the opportunity of the premiere to downplay the recent announcement that he has prostate cancer saying that he has never had to receive any treatment for it but is examined regularly and that it is contained.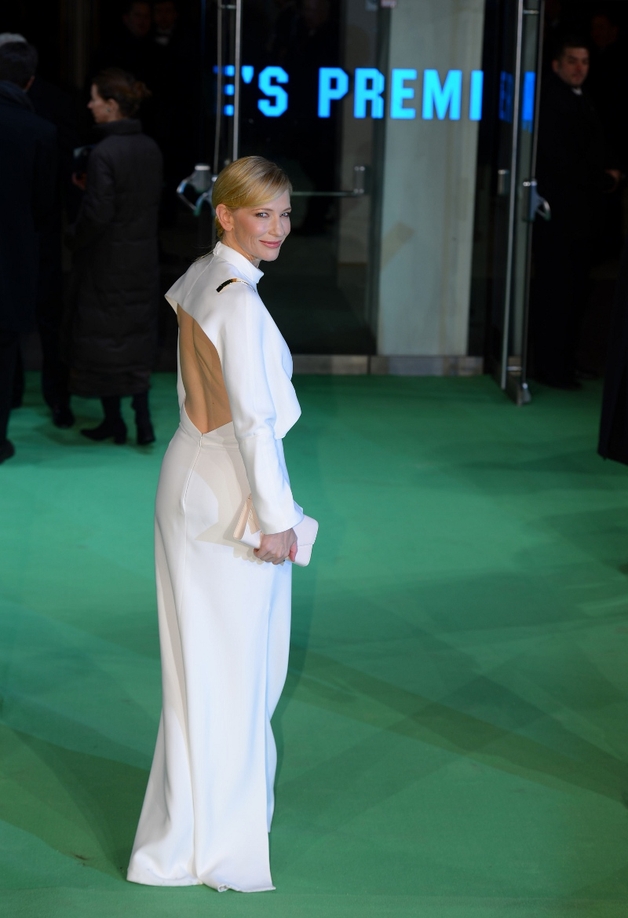 Cate Blanchett wowed in a floorlength, winter white, Givenchy gown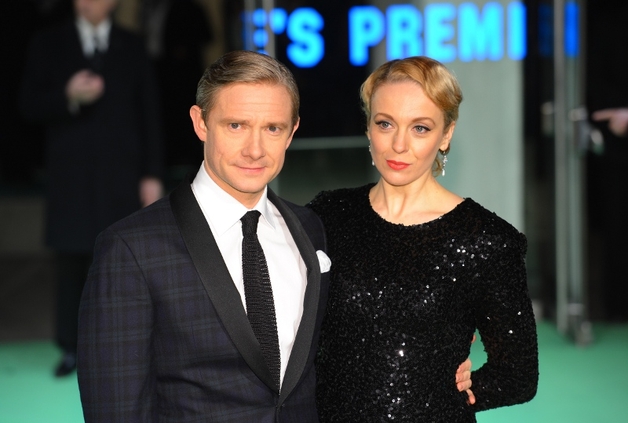 Martin Freeman attended with girlfriend Amanda Abbington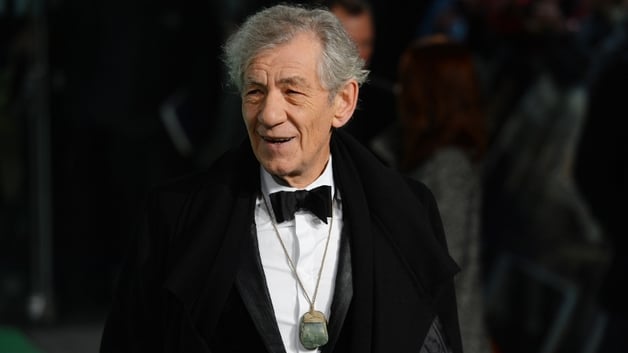 Sir Ian McKellan was in high spirits on the green carpet
Also gracing the green carpet last night in London were the Junk Koture designs of three Irish fashion students.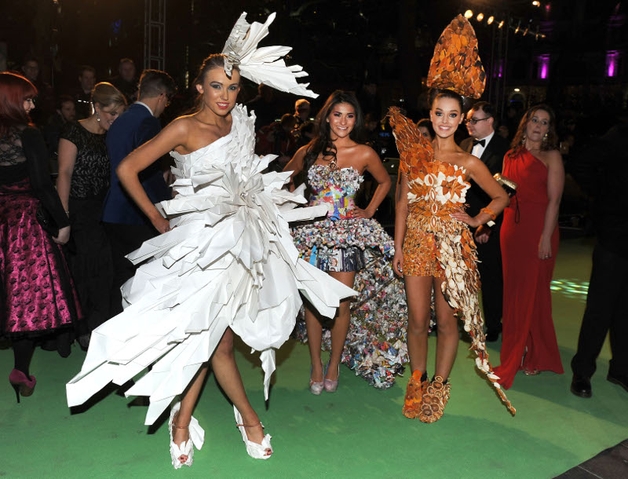 The first Irish dress to burst on to the red carpet last night was one made entirely of orange peel. The outfit, modelled by Katie Brill, entitled 'Re-juicing is appealing' was designed by Emily Henshaw and Anna Keegan from Our Lady of Bower School in Athlone.
'Paper Pillion', a dress made entirely of recycled magazines, worn by Dublin student Bebhinn Sheridan, was the next creation to glide onto the red carpet at the premiere last night. This winning creation was designed by Tanyanat Tipprasert, Sinead O'Rourke and Joy Butdeekham from Malahide Community School, Malahide.
And Belfast creation, 'Explosions of Faith' Designed by Belfast design student Sarah Hickland created the dress which was worn by model Sam Brill.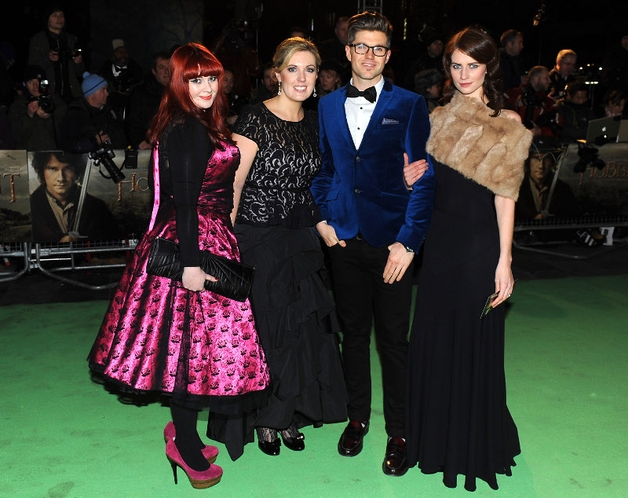 Joining them were the Junk Kouture judges, model and blogger Faye Dinsmore, stylist and TV presenter, Darren Kennedy, Tracy Fahey from the Limerick School of Art and Design and Yvonne Holmes, the Head of Corporate Communications for ERP Ireland.

Junk Kouture Recycled Fashion Competition 2013 is open to all second level students. The competition closes for entries on 31st January 2013. For further information, please log on to junkkouture.com or visit the Facebook page at: Facebook.com/junkkouture