Coronation Street's Kylie (Paula Lane) is set to have a festive fling with a mystery man admist troubles in her marriage to David Platt (Jack P. Shephard).
The 26-year-old actress spoke to the UK's Radio Times magazine about the upcoming affair.
"She falls into bed with another man because the one person who for the past two years has been her rock, who she's given herself to and built up a great marriage with, has completely let her down," Lane explained.
"She feels that she's bettered herself, maybe there's a bit of new confidence there, and she wonders if it's David who's been dragging her down. I think it's also about wanting to be needed and desired by someone who finds her amusing and interesting.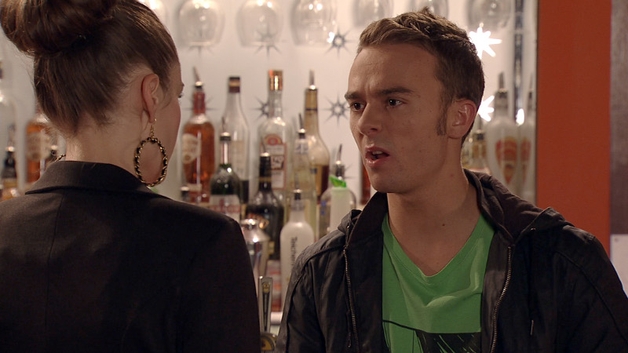 She added: "It comes out of the blue and it's spontaneous and animalistic. It's all about the passion - they both want this at that time and they're not thinking about the consequences."
Kylie immediately feels a sense of guilt after her affair, "But the person in question is very good at talking her round saying, 'Let's forget it ever happened,'" Lane added.
"As soon as she sees David after the one-night stand, she knows that he's the person she wants to be with and that she's made a massive mistake. It was just a bit of comfort when she needed it, there was nothing more to it than that."
Viewers have watched the couple bicker in past weeks, with David wanting Kylie to have the couple's first child together while Kylie wants to focus on her career at Nick's Bistro.