Paramount has unveiled the first poster for the much anticipated Star Trek sequel, Star Trek Into Darkness.
The image displays an earthly landscape with a figure speculated to be Benedict Cumberbatch, who is set to play the part of villain Khan, standing amongst a pile of rubble.
Paramount has also dropped a few hints to get fans even more excited about the "explosive action-thriller".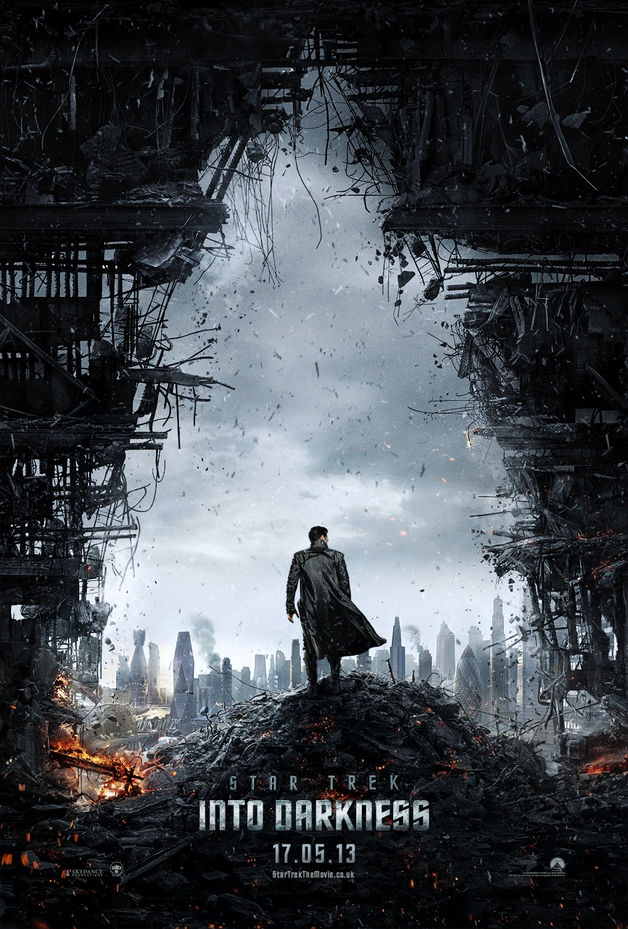 It reads: "When the crew of the Enterprise is called back home they find an unstoppable force of terror from within their own organisation has detonated the fleet and everything it stands for, leaving our world in a state of crisis.
"With a personal score to settle, Captain Kirk [played by Chris Pine] leads a manhunt to a war-zone world to capture a one man weapon of mass destruction.
"As our heroes are propelled into an epic chess game of life and death, love will be challenged, friendships will be torn apart, and sacrifices must be made for the only family Kirk has left: His crew."
Star Trek Into Darkness is set for release on May 16, 2013.