Bláthnaid Ní Chofaigh returns to daytime TV this afternoon when she begins her stint co-hosting the Friday edition of Today on RTÉ One.

Along with co-host Norah Casey, Bláthnaid will be offering an end-of-the-week alternative to the Monday-to-Thursday hosts Dáithí O Sé and Maura Derrane. "I'm so looking forward to it," she says.

Ahead of this afternoon's show, Bláthnaid travelled down to Cork yesterday to give herself a first-hand look at the set-up on Today. She says she enjoyed the trip down on the train.

"I couldn't believe how busy it was on the train," she says. "But it's a great way to travel and I got loads of work done on the way down."

So, with most of the preparation done and all of the plans in place, what can viewers expect from the first Friday, all-female Today?

"We've got Fiona Looney coming on," she says. "I haven't spoken to her in a while but she's always good company.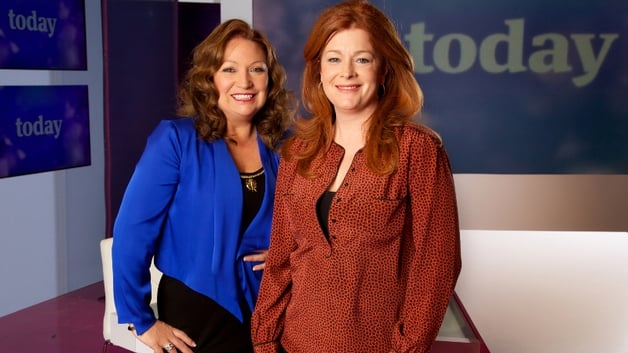 Norah and Bláthnaid: the girls will have great guests, gossip and giveaways on Today
"We've also got Mike Murphy calling in for a chat. Now there's a man with a few stories to tell.

"Aside from his career in broadcasting he's also had a colourful life as a businessman, with some serious downs as well as ups. That's bound to be very interesting."

And there's stuff for grabs, too which will go down well during these cash-strapped times in the run-up to Christmas.

"Viewers can win €1,000 – how about that?" says Bláthnaid. "And we've also got a car on offer, so we can really make someone's Friday.

"We're also going to have loads of gossip, and we'll be looking for the story of the day, with help from viewers.
"We'll be using the social networks, so viewers can talk to us via twitter, Facebook, email or phone."

Today begins at 4.30pm on RTÉ One