From today Maura Derrane and Dáithí Ó Sé present RTÉ's new daytime show from Monday to Thursday and they have promised a great mix of lively debate, food, consumer issues, competitions and the very latest in makeup trends.

Amongst their guests today are Cork athlete Derval O'Rourke, parenting expert David Coleman, consumer journalist Conor Pope will be answering viewers' concerns while chef Paul Flynn will prepare a tasty chicken dish.

Speaking about the preparation for this brand new show Maura revealed that while there have been a few, minor technical glitches, things have been running very smoothly.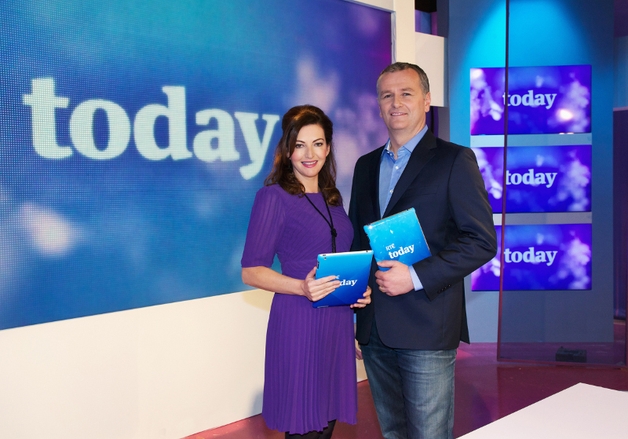 She said: "It's going great, a few minor technical glitches, this is a totally new set up, practically totally new studio so you're going to have a few issues but that's all stuff that can be ironed out.
"Let's be honest when you go on air with a new show there will always be hiccups but that's all I'd call them. I think myself and Dáithí get on really well – we bounce off each other, we have great panellists. Overall I'm really happy with it."

And while he may feel like he is "cheating on Claire Byrne" Daithi is delighted to be working with his long-time friend Maura.
He said: "I've known Maura for a long time so it's good fun – I feel like I'm cheating on Claire Byrne, but she'll have to get over that."

The Kerry native also revealed that they will be giving away a car to one lucky viewer at the end of the week.

"We have lots of great competitions for our viewers – you can win a €1000 a day and we have a Hyundai car up for grabs at the end of the week."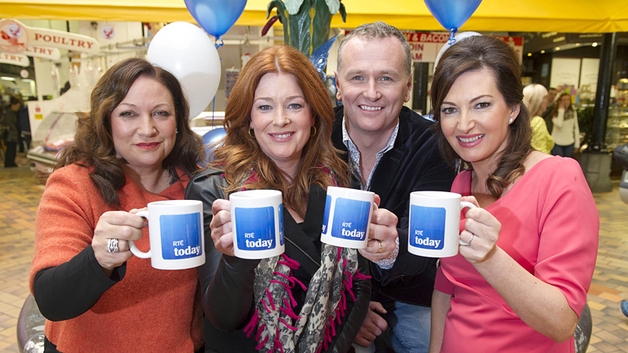 Photo: Gerard McCarthy

Other guests joining Daithi and Maura this week include Mary McEvoy, Rozanna Purcell, Catherine Fulvio, Cathy Kelly, Hilda Fay, Martin Shanahan, Sonya Lennon and Brendan Courtney.

Watch out for RTÉ Ten's Harry Guerin's exclusive interview with award-winning actor Ben Affleck on Tuesday.

Bláthnaid Ní Chofaigh and Norah Casey will present Friday's show, which will "kickstart the weekend with an all-female, feelgood show focussing on entertainment, beauty, fashion, movie reviews and celebrity gossip".