Justin Bieber is set to appear on Oprah Winfrey's Next Chapter.
The Boyfriend singer has been interviewed by Winfrey for a special episode due to air on Sunday November 25 at 9pm on the OWN network.
Taking to her Twitter page, Winfrey wrote: "Me and the Bieber just finished our interview."
The chat show host also shared a picture of herself with the teen singer with the caption "Good stuff!"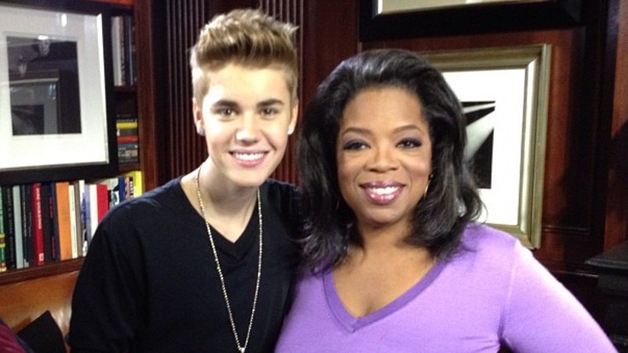 Justin Bieber will appear on Oprah's Next Chapter next month
Justin Bieber's YouTube channel passed 3 billion views yesterday.
Rihanna, Fergie and the Kardashian clan were the most recent celebrities to have in-depth interviews with Winfrey for her weekly talk show.