RTÉ TEN's Suzanne Byrne caught up with Melanie C in Dublin during the week to talk about her new show, her album and whether the Spice Girls will perform together again.
Melanie C is currently in the touring production of Andrew Lloyd Webber's Jesus Christ Superstar and will take to the stage tonight (Saturday) for the final Irish performance.
Speaking about how she won the role of Mary Magdalene, the singer admitted she didn't go through a traditional audition process.
"I was working on the TV show to find Jesus [ITV's Superstar]. Getting to know Andrew Lloyd Webber a bit, I spoke to some people to say, 'I'd like to play the role' and he called me up and he just offered it to me!"
"The first time I had sung for him - I mean, he had seen me do other things - was actually the live final and that was pretty daunting, but luckily he was impressed," she added.

Speaking about the Spice Girls' Olympic ceremony performance this summer, the 38-year-old singer said "it may be the last time you see us perform live" but "it won't be the last time the group will be seen together".
"We reunited in 2007 and had an incredible tour. That enabled us to get very close again, and when the Olympics came up we thought, 'We have to do this!'. It was one of the best things we've ever done. So pleased we did it; I hope it isn't the last time," she said.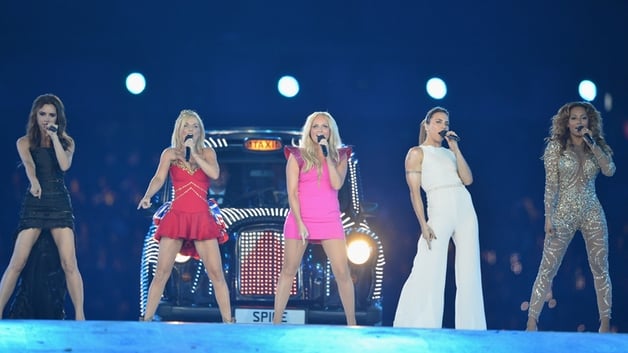 When asked if the Spice Girls would have formed on a reality singing show like the ones on TV these days, she said: "If you look at a band like say, Girls Aloud, it's kind of the TV version of how the Spice Girls started.
"We went through an auditioning process the way it's usually done, behind closed doors. The only thing is we had a lot more control over our destinies. We wanted to be very involved; we had things that we wanted to say. We were lucky enough to be involved in the writing process and very much in how we look and come across. I think in a lot of the TV stuff, that's taken out of your hands."
Watch the full interview on the tab on the left hand side of this article.