Rihanna's new album Unapologetic featues the star posing topless with her body scrawled with slogans.
She unveiled the cover of her seventh album on twitter and tweeted: ''My NEW album 'UNAPOLOGETIC will be released on NOVEMBER 19th WORLDWIDE #Navy.''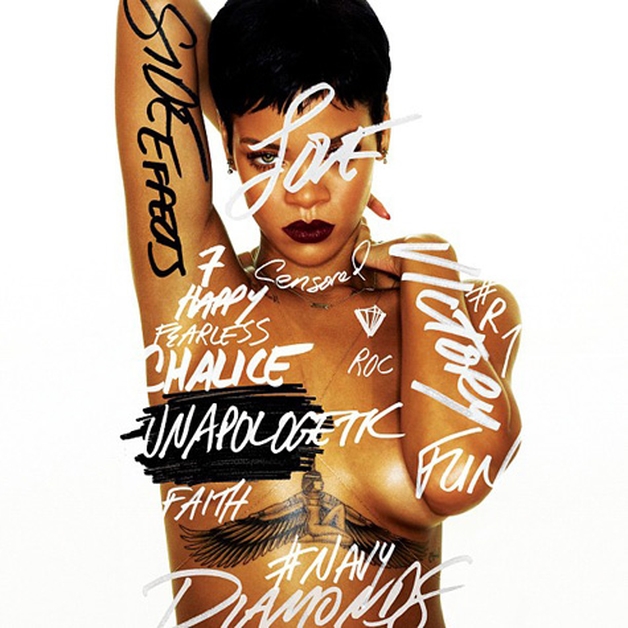 Rihanna unveils the artwork and name of her new album
She earlier caused confusion by tweeting the trending topic #sideeffects, making some fans believe that the title was Side Effects. She later removed the misleading tweets.
The album is expected to feature contributions from Stargate and Ne-Yo, who penned two songs.
Rihanna leads the nominations at the American Music Awards and will kick off her Diamonds World Tour in March 2013.
Diamonds will be released on November 19.